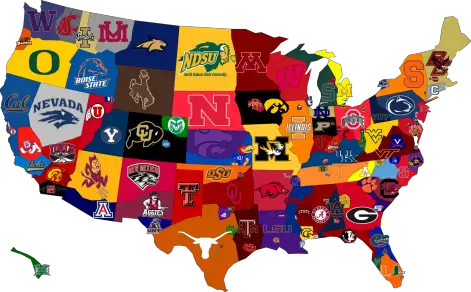 Another week is in the book and bowl season is still full of entertainment. Yes, I am sure we could get rid of any bowl game matching up Air Force vs. Rice, but at least we saw some cool uniforms being sported by Air force. On the other side of the day, we got to see Texas vs. Oregon State. Without bowl games, we miss out on some great matchups that rarely happen. Who knows?  Maybe this summer the PAC-12 will make another push for Texas and Oklahoma and then we can have Beavers vs. Longhorns on a regular basis.
1. Rice looked to be in bad shape today vs Air force when starting QB Taylor McHarque went out with a concussion. Rice's backup QB, Driphus Jackson, was still able to come in, make enough plays and lead Rice to a 33-14 win. When watching that game, all I could think about was how much respect I have for the athletes at the military schools. Air Force players not only go through the regular practices, drills, and other football related activities, but on top of that they are still doing school and then spending time specializing and training for their field. Props to them, and a thank you to the troops for all that they do.
2. Syracuse and West Virginia got to rekindle their BIG EAST rivalry one last time today, only this time it was during a snowstorm. Weather was a huge factor today for a team like WVU. WVU ends up throwing the ball 50 times a game, but today the weather proved too much. Now WVU coach Dana Holgorsen can finally complain about the weather. Syracuse players and fans are glad they play in a dome in upstate New York after having to play in that blizzard. The Syracuse defense proved to be too much, and recorded two safeties on the way to a 38-14 win. After such a promising start, WVU did not envision their season ending like this. Should be a long offseason for WVU fans.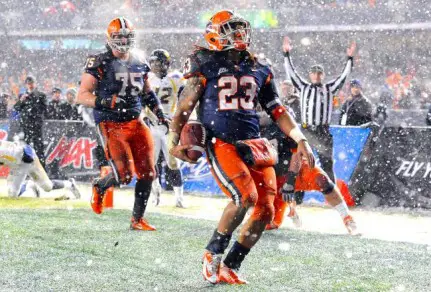 3. The "poor man's Oregon" offense went to work today, as Arizona State beat Navy 62-28. QB Taylor Kelly tossed four TD passes as he lead his team to a Kraft Fight Hunger Bowl victory. It should be a promising summer for Sun Devil coach Todd Graham, after his team slowly progressed with his offense before ending the season with a bang. It is only a matter of time until Arizona State will be competing for PAC-12 titles. The Duel in the Desert could be very interesting and high scoring once Arizona and Arizona State coaches both have the players they need to run their system. My 2013 prediction is the winner of the Territorial Cup game will go play in the PAC-12 Championship next season.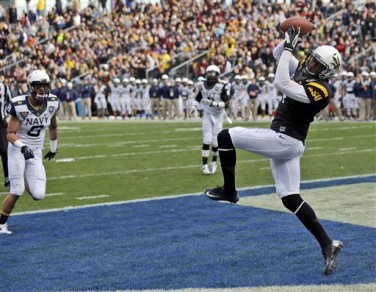 4. The Alamo Bowl was the game of the night. Texas looked to be back to its old self with the defense missing tackles and offense struggling as Oregon State raced out to an early lead. Texas was also distracted by having players suspended and in trouble with the law. Mack Brown was able to keep them together and have his team come from behind in the final minutes to win 31-27. Texas defense ended the game with two crucial game-sealing sacks by Alex Okafor and Kendall Thompson that will have Longhorn fans thinking positive about the defense next year. The real question is…who is going to play quarterback at Texas? If Mack Brown does not win ten games next season, the fans will grow restless and call for his head. Nine wins seasons still won't cut it for the Longhorn faithful.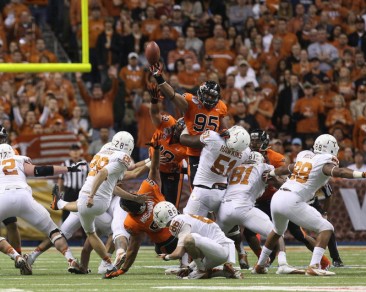 5. Baylor finally found their spark on offense during the Kansas State game this year, carrying that momentum to a bowl win over UCLA 49-26. UCLA just looked lost at times during the first half. It seems every time I looked away from the TV or left the room, Baylor would score or make a big play. UCLA coach Jim L. Mora had a great season, but this loss will leave a bad taste in his mouth all summer long.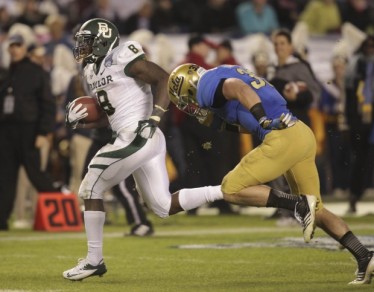 6. Duke football is back! I don't know who that team was in the first half vs Cincinnati, because they played so well on offense and defense I was certain it couldn't be Duke. Then in the 4th quarter, good ol' Duke football showed up, losing game 48-34. DO NOT let the score fool you. It was tied 34-34 with less than 2 minutes to go, with Duke looking to run out the clock and kick a game winning field goal, but then a huge fumble in the red zone later, a blown pass coverage, and an INT……and Duke lost by 14 points. It was heart-breaking to see the game end that way, but I was glad Duke was in a bowl game for the first time since 1994. Dave Cutcliffe should be Coach of the Year for winning six games at Duke. A great year for Duke, but the way that game ended could put the program in a funk for another 10 years.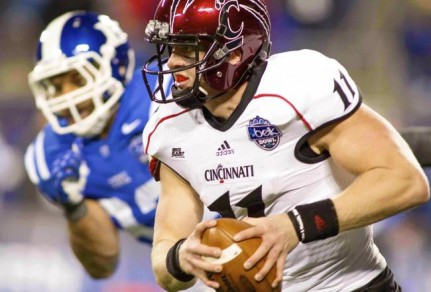 7. Long after many people went to bed, or because they were put to sleep by the first three quarters, the Buffalo Wild Wings Bowl finally turned into a game late. After being held scoreless for nearly three quarters, Michigan State managed 17 points in the game's final 15 and a half minutes.  It was a wild back-and-forth finish, with the teams trading leads on field goals before Michigan State prevailed 17-16.  If only each team had gotten things going sooner, maybe a few more people would've stayed up late to see the finish of this one.
8. SMU thumped Fresno State 43-10 on Christmas Eve, while Central Michigan beat Western Kentucky 24-21 to finish above .500. San  Jose State won 29-20 over Bowling Green giving the Spartans their first 11-win season. Ohio took care of business vs UL-Monroe  45-14.  Texas Tech rallied to beat Minnesota 34-31 in a game far more thrilling than expected. It was a tough-fought game with a few fights and even an ejection. Guess the Red Raiders are still a little fired up over their coach bailing on them during dinner.
Bowl season has been humming along nicely. Lots of close games and fantastic finishes. Now the "real" bowl season begins, as SEC teams start their bowl games. Will any SEC players be left to play in these bowl games with all the suspensions and "academically" ineligible players being sent home? The SEC will request their bowl games happen before report cards come out next season. This will be the chance for the major conferences such as the SEC, PAC-12, BIG-12 and Big Ten to claim some bragging rights during the offseason of "who is more dominant?" since most of the smaller school bowl games are out of the way now.
Anyone want to start predicting the BCS bowl games now? The only BCS games that are going to matter and be fun to watch will be the Fiesta Bowl and the National Championship. The Orange Bowl is going to be half-empty because of the "great" matchup they put together for that game.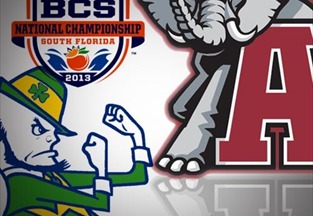 Enjoy the rest of the bowl season, because as soon as the clock hits zero on the title game, it is going to be nothing but news about arrests and conference realignment this summer….again.
Until next week college football nation!
NATIONAL NEWS:
1. OU working out their roster
2. Nevada lost their coach
3. Louisville being sued
4.  SEC dominates the Pro Bowl
5. College football mailbag

CAN YOU HELP US?
The pictures you see of the Ducks on FishDuck.com come from professional photographers that must be paid! Please donate through one click so we have pictures from all the games this fall to use through the year. All previous donations helped to pay our big Web Developing bills recently, and I do appreciate it.
Our staff and the photographers who have thousands of dollars invested into their equipment to provide the high quality pictures do sincerely thank you.   Charles Fischer