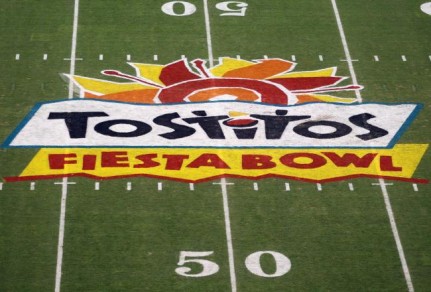 With over a month between a Civil War domination and the Fiesta Bowl matchup with the Wildcats, this game has been dissected from every possible angle. Just over 25 hours remain until kickoff, so here is some last minute keys to victory for Oregon, with a final score prediction to close out the season.
Special Teams
Largely ignored for most of the last month, fans and media alike are beginning to realize the vast difference between the two schools special teams units. Oregon, normally sound in this department, has suffered through perhaps its worst special teams season in two decades.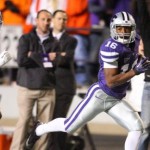 Missed field goals, poor kickoff coverage and no sense of a return game has derailed any momentum that Cliff Harris circa 2010 and DAT last season provided. Most notable, the field goal issue ultimately aided in Oregon ending up in Glendale as opposed to Miami, the site of this years Natty'.
Kansas State, meanwhile, brings the number one kickoff return unit into the game, led by Tyler Lockett, who has scored four touchdowns and is averaging over 33 yards per return.
Given Oregon's struggles in kickoff coverage (remember Marquis Lee?), don't be surprised if Oregon goes into squib-kick mode, just as it did against Oregon State with much success.
Athleticism
While there is no official stat or measurement for this category, the eye test alone gives a good indication of where these two schools stand, and the results seem to heavily favor the Ducks. While athleticism alone does not a victor make, if Oregon can get its athletes out into space against the Wildcats, they figure to have a definitive advantage.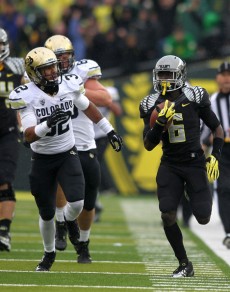 With players like DeAnthony Thomas, Josh Huff and most importantly the legs of its young quarterback Marcus Mariota, Oregon figures to be the more athletic team. As we witnessed in the Orange Bowl last night, scheme only takes you so far. At some point, the faster team will pull away.
From that, I like Oregon's chances.
While there will be many factors that determine the outcome, if Oregon can control the special teams explosions from Kansas State, and get its playmakers into space, they should lock up their second consecutive BCS victory.
Too much speed, and the Chip Kelly factor make Oregon a bad matchup for a very game K-State team to handle.
OREGON: 45
KANSAS STATE: 34
Have a GREAT new year, and enjoy the game! GO DUCKS!

Joel Gunderson grew up in a small town, where the only thing he did for fun was worship the Oregon Ducks. He later moved to Eugene, where he studied journalism at the U of O. After working in radio, he married the woman of his dreams and settled down. Joel now spends his days studying Journalism and the fine world of grammar, all the while worshiping the ground that Charles "Chip" Kelly walks on! Follow him on twitter @gundy85
For Greybeards … the EYES Have it!
Want to know a secret about web behavior? Readers don't like long stretches of sentences in comment posts without any breaks, and most readers don't even like long paragraphs.
Break it up! After every third sentence in your post…hit "enter" on your keyboard twice if your computer is a PC, or "return" twice if you have a Mac.
This creates natural breaks between scads of sentences, and so many of us thank you for making it easier on our "Greybeard-age" eyes!