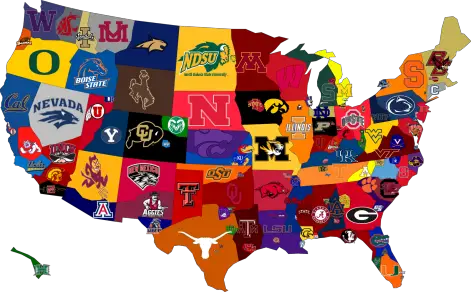 So what did we miss?  We have Te'o's girlfriend coming back from the dead, Oregon's head coach finally made his exodus, and more conference realignment news.  I guess that means the offseason is here, and now we can get ready for signing day.  Lots of top recruits are still out doing visits, so it will be interesting to see where they could still land.
1. Turns out Manti Te'o's girlfriend was never dead, instead he never had a girlfriend at all, at least not a real one.  I guess Notre Dame needed everyone to forget about the beatdown they took from Alabama and focus on something else.  The kid either lied, got pranked, or something in between.  It's the perfect story for the media to eat up during the quiet parts of the offseason.
2. Chip Kelly finally left for the NFL.  We all knew it would happen, but few expected it to happen like that.  Most Oregon fans hoped that after he announced his return, that he would lead the Ducks to that elusive national title, then bolt for an NFL team.  I bet he thinks Michael Vick will run his quick offense, bringing instant success.  At least in the NFL he will not have to worry about one loss holding him back from winning it all, like what happened this past season.  Best of luck to Chip and Duck fans, who should be thankful to have had him as their coach, if only a short time.  I wonder how many coaches will start re-recruiting Oregon commits now that Kelly is gone.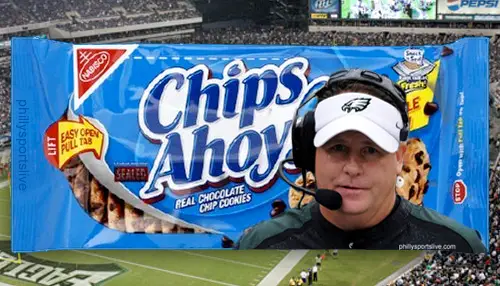 3. With football season over, it's time to turn to college basketball.  Watching Maryland vs North Carolina, it's unbelievable we won't have that matchup after 2014.  With all this conference realignment centering around football, no one is thinking about the basketball side. So many great rivalries on the court are ending because of the dollar signs some athletic directors are seeing on the football field. Let's hope it will be a quiet summer, but I think the Big 12 has some plans of their own this offseason, though they're not yet showing their hand.
4. Texas A&M is asserting itself as the top dog of football in the state of Texas now. Recognizing this must have led to signing their coach, Kevin Sumlin, to an extension.  Smart move by the Aggies.  First year in the SEC West and the coach goes 10-2 with a Cotton Bowl win?  Pay the man and keep him happy.  It is only a matter of time until Texas A&M becomes the "it" place for recruits in the state of Texas.  I also think that more Texas players might find their way to A&M instead of going to LSU or other neighboring SEC schools with the cache being an SEC member brings.  I am excited to see what Texas A&M will do in year two in the SEC.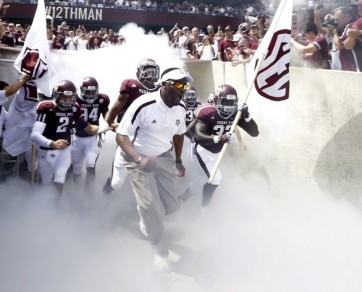 5. The NFL Draft is upon us.  With all of the seniors departed and underclassmen declared, coaches can return to the drawing board and fill the holes left by departed players.  Some coaches can relax, while others are going to be scrambling to fill the shoes of some great players leaving campus.  College coaches may get paid the big bucks, but the stress level they are on seems crazy.  They have to deal with constantly recruiting, listening to millions of people call you an idiot for that fourth down call, and then constantly having to recruit and reload every year.
The offseason is upon us.  Thank goodness for Notre Dame, or the college football world would have no headlines.  Alabama fans could care less, since they are all out celebrating at their national championship parade.  Should be interesting to get all the facts and see how the "fake girlfriend" case unfolds, though I won't lose any sleep over it.  Oregon should have an interesting offseason with its coaching change.  Oregon's coach will have a little less pressure on him, as some key offensive stars are returning coming back to "Win The Day".
Until next week college football nation…
NATIONAL NEWS:
1. College football mailbag
3. Johnny football in the news…again
4. Ole miss lands #1 recruit
5. Gators make a coaching change
Jeff Hostetler may not have won a Super Bowl with the Giants ( though his uncle of the same name did). He has been an obsessed college football fan living in Florida ever since the Gators beat FSU in the Sugar Bowl to earn the UF's first national championship.
Ever since Jeff has immersed himself in everything possible related to college football. He enjoys watching, writing, playing, and otherwise obsessing over all things football. A graduate of the University of Florida, he brings a perspective to FishDuck free of our extreme green & yellow homerism glasses to look at the current landscape of collegiate athletics.
FishDuck EVERY DAY! Articles Appear Seven Days a Week Beginning August 1st!
FishDuck articles will now be on every day of the week beginning August 1st, and we have some dandies planned. Check in every day and don't miss out!
The Our Beloved Ducks Forum (OBD) is where we we discuss the article above and many more topics, as it is so much easier in a message board format over there.  At the free OBD forum we will be posting Oregon Sports article links, the daily Press Releases from the Athletic Department and the news coming out every day.
Be a part of the forum and stay caught up!  When you wish to post there, do know that you are protected just as you were on FishDuck. Join us on the free forum right here!
Our 33 rules at the free OBD Forum can be summarized to this: 1) be polite and respectful, 2) keep it clean, and 3) no reference of any kind to politics. Easy-peasy!
OBD Forum members….we got your back.  No Trolls Allowed!