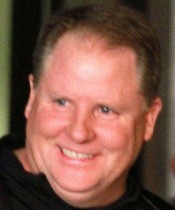 I opened Facebook Wednesdy morning and saw a sad face beside the headline "Kelly to take Eagles job."  I felt bad for the Notre Dame fans.  You see, it had to be Brian Kelly because we had already gone through this with Chip Kelly.  Then, in response to the cold finger of fear that was working its way from my hairline down my neck, I clicked the headline…and saw the embodiment of my greatest sports fear.
Last year Chip said that he was staying in Eugene because he had unfinished business.  Who knew that 2nd place in the conference and smacking the snot out of Kansas State meant that much to him?  Chris Harper must have really made him mad.
Of course there is disagreement in chat rooms and message boards about what this means for the Oregon program.  As soon as the news broke there were those that bravely said, "Next coach up." and "We'll be as good, maybe better."  The fact is, we should still be really, really good next year.  Solid nucleus, some star power, a contender.
But our meteor is likely to tumble over the next 5 years.  This was our Golden Era.  And it was brief.
Too brief.
The day will come when I can look back at these days and relive the BCS wins and our one trip to look at the mountain top only to have them change the rules for Michael Dyer  (and bend a couple for Cam Newton).  But for today I have a message for Chip Kelly, Head Coach of the Philadelphia Eagles.
Dear Mr. Kelly:  You made us great, but we made you a rich man beyond your wildest dreams.  Taking a coaching job at the highest level is no sin, and the day may come when I wish you success with Philadelphia.  But you dipped your toe in that water and, for this year anyway,  announced to your fans that you were coming back to Eugene.  Now you are soaking up the transitory adulation in a city ironically named "The City of Brotherly Love."
Two weeks ago I offered to take a colonoscopy if you would only stay with my beloved Oregon Ducks.  Well yours is ready, my friend.  And here is the instrument of its delivery.

Kim Hastings is a 1984 graduate of Northwest Christian College. He cut his journalistic teeth as sports editor of a paper in his home town of Fortuna, CA, and, later as a columnist for the Longview Daily News in Longview, WA.
He saw his first Oregon game in 1977 and never missed a home game from 1981 until a bout with pneumonia cut his streak short in 1997. He was one of the proud 3200 on a bitterly cold night in Shreveport, Louisiana in 1989 for the Independence Bowl, and continues to be big supporter of Oregon sports. He is an active participant on the various Oregon Ducks messageboards as "TacomaDuck."
Mr. FishDuck … You Simply Can't Handle MY Opinions!

Baloney. I want all opinions here as it enables us see the full spectrum of ideas and helps us to learn from others and modify our own views as a result. In fact, this is the only Duck website where you can safely share your full-spectrum views on Oregon Sports.
If there is a problem … it is with your behaviors, and not your opinion, even if unpopular. Be polite and courteous to others and you will be reciprocated, and consequently you'll have a tremendous experience on FishDuck.
The majority of our rules can be summarized to this: 1) be polite and respectful, 2) keep it clean for grandchildren reading, and 3) no reference to politics.
Easy-Peasy!