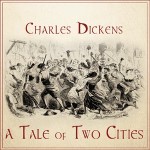 As Charles Dickens once wrote in a Tale of Two Cities, "It was the best of times, it was the worst of times…it was the season of Light, it was the season of Darkness…," which seems to sum up the Oregon men's basketball season to a T.
Sometimes a loss can show you how much a team has improved.  In Thursday's loss to California, Oregon played a much different game than they had 3 weeks ago in their first game against the Bears.  The team did not fall apart.  They stuck, at least it appeared, to their game plan.  Arsalan Kazemi was one of the stars of the game and had a season high 18 rebounds and 11 points to keep the Ducks close for most of the game.  Carlos Emory helped as well by scoring 13 points while E.J Singler pitched in with 7 points and 7 rebounds.
With only 0.7 seconds left in the game and the score tied at 46-46, California's Justin Cobbs (who had a very unbalanced game up to that point) made the basket right as time ran out to push the Bears past Oregon.  The game became the 11th time in a row that Oregon has lost to California, with Oregon's last win coming on Feb. 9th, 2008.
Two days later, the Ducks bounced back from their tough loss to California and played lights out in their win against Stanford.  Leading the charge, perhaps in an effort to redeem himself after feeling he let his team down against California, was Johnathan Loyd.  Along with Kazemi, Loyd lead the team with 15 points and added 9 assists to the effort to seal an impressive game.  E.J Singler also came back from a middling game against California and scored 12 points and got 4 rebounds.
The Oregon Ducks seemed to be on a mission of sorts to win the game and prove to everyone that they deserve to be where they are, if not higher.  Though the team did drop one spot in the rankings, they are in position to grab a 6th seed in the NCAA tournament.
With only 3 games left in the season (Oregon State, Colorado and Utah) and the PAC 12 tournament approaching on March 13-16, the Ducks need to play to their potential and win out.  They need to keep playing as a unit and play as though they have something to prove, which they do to all the critics out there.
The Ducks' next game is against an Oregon State team that is not having a good year.  The Beavers are 13-15 overall and only 3-12 in PAC 12 play.  Oregon handily beat the Beavers earlier in the season (January 6) and should be able to do it again.
As a result of their loss to California last week, the Ducks are now again tied for first place in the PAC 12 along with Arizona.  The Wildcats play an unpredictable USC Trojans team that seems to only want to play half the time, something visible in their conference record of 7-7.  If the Trojans can manage an upset and the Ducks win, Oregon would once again be squarely in the number one spot.
Since there is only one Duck game to watch this week, I would advise the average Duck fan to take this chance to go out, watch the rain and get some good old fashioned fresh air and consider ourselves lucky to live (for some, to be from) in this incredible part of the world.
Just as appealing: you could just sit inside and watch all the other great games being played all over the country.