Everyone's got some formula for solving The Bracket:  Always pencil the 1s and 2s in the first round.  Pick at least one 12 over a 5.  You have to choose a few upsets, because even though going chalk will land you in the top third of your pool, no one will respect you for how you got there.  Every year people employ these strategies, only to have one of their co-workers win the pot by picking schools based on "mascot cuddliness".  Once your bracket breaks, usually around noon on Friday, chaos ensues as the focus on who to root for is lost.
So what's the formula for rooting once that happens?  For Duck fans, this is a rare occurrence – only the fifth time Oregon have been this deep in the tournament, making this a special March for the fans in Eugene.  Duck fans will enjoy this ride as long as they can, but how should they feel about the other teams in this tournament if things go tonight as the odds predict?
I have my formula for who to root for is based on a combination of factors: seeding, fan bases, prior success, conference affiliation, etc.; but like the BCS formula, I have compiled my results, yet won't disclose how I arrived at them (with an extra result thrown in):
(Sorted in order of most-hated to most-loved)
13. Your Bracket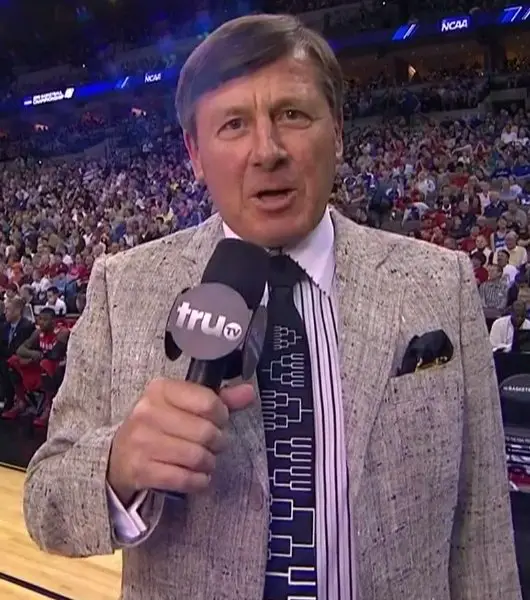 If you're rooting for any favorite to win just to avoid busting your bracket, you're not doing March Madness right.  Just because you had Gonzaga going to the Final Four in your bracket, doesn't mean you shouldn't enjoy that Wichita State win.  Besides, the Zags bowing out two rounds early are a regular spring tradition, like setting your clocks forward.
12. Duke
Theoretically, Louisville should in this spot, since if they win tonight every Duck fan's weekend will be ruined.  However, any time you have a team whose fans allegedly taunted an opposing player about his deceased grandmother, leading to a White House petition to get their student section classified as a terrorist organization, then that team has to be the most hated.
11. Louisville
Two reasons to root against Louisville: As the blog Card Chronicle pointed out Wednesday, Rick Pitino has owned the Sweet 16, going 10-0, with no victory closer than ten points in his career.
Also, Zubaz T-shirt jerseys.
10. Ohio State
I want to like Ohio State's basketball team: Coach Thad Matta seems likable, and always has a good group of hard-working kids…
*Remembers Buckeye fans from the 2010 Rose Bowl…*
*Realizes winning brings them happiness…*
*Immediately places them 10th*
9. Florida
8. Kansas
I don't think Oregon fans won't be rooting for the last two programs to keep them out of the Final Four any time soon.
7. Marquette
Marquette miracled their way through the first weekend, dispatching perennial tournament darlings Davidson and Butler by a combined three points, then stomped a short-handed Miami team that was the crowd favorite amongst the elite teams (and also one of only three programs in the Sweet 16 without a national championship).  Marquette may have earned their way into Elite Eight with their defense, but winning with an ugly brand of basketball has made them the fart that has chased a lot the fun out of the March Madness room.
6. Syracuse
Who's excited for another two hours of being reminded that this is Syracuse's last season in the Big East?
5. Michigan State
4. Michigan
We've found our "neutral" point in this list.  If either of these teams won it all, I wouldn't change the channel, but I wouldn't look up from my phone, either.  Clearly, there are a lot more teams to root against, rather than for.
3. Wichita State
Unlike many former Ducks who transferred out following the coaching change in 2010, I've been thoroughly rooting for Malcolm Armstead this postseason.  Maybe it's the underdog team he plays for, but more likely it's the way Armstead left Eugene compared to his transferred peers.  While others bolted town like hired guns following the coaching change, Armstead obliged Dana Altman's request to stay the following season to see if he would fit in.  He eventually transferred, but it's clear that resolve in trying to make his previous situation work has contributed to helping the Shockers get to the Elite Eight.
Also, how crazy is it that last night was the first game in the tournament that Wichita State wore their home whites?
2. Florida Gulf Coast
Nicknamed "Dunk City", and everyone's favorite Cinderella, fans have enjoyed so many angles and stories from the Eagles' run that it's hard to find an angle that hasn't be covered, so here's a hypothetical instead:
If Oregon played Florida Gulf Coast in the National Championship, who would the country get behind?
The easy answer would seem to be FGCU.  A 15-seed playing in the national championship, if on par with the current hype, would seem to be at an absolute fever pitch against a major program like Oregon.  It's likely the only national championship matchup where the Ducks wouldn't be America's favorite.
However, don't be so certain.  It's 2013, and the Internet with all its backlash exists.  It's just as possible that America would be so saturated on FGCU by the time they made the final on April 8th, that fans may go the other way.  If that were to happen, everyone's favorite team, not just the fan those in Eugene would be…
1. Oregon
Obviously, in this Duck-centric view, this is the team we want to win it all.  But for those who aren't swayed, here's why you should root for the Ducks to go as deep as possible:
They're the only team in their region who hasn't been to a Final Four this decade
They're the only school in their region that hasn't won a title in the last 30 years
They're the last remaining Pac-12 school
No 12-seed has ever defeated a 1-seed

Only one 12-seed, Missouri in 2002, has ever made the Elite Eight, and defeated an 8-seed to get there
No 12-seed has ever made the Final Four
That's right; no 12-seed has ever made the Final Four.  As mentioned before, Rick Pitino has never lost a Sweet 16 game.  No 12-seed has ever defeated a 1-seed.  All that history makes Oregon the ultimate underdog, a team with little chance, but for whom winning would change the landscape of college basketball.  The Ducks will be an underdog making history – a combination that any college basketball fan can root for.

Nathan Roholt is a senior writer and managing editor emeritus for FishDuck. Follow him on Twitter @nathanroholt. Send questions/feedback/hatemail to nroholtfd@gmail.com.
Mr. FishDuck … You Simply Can't Handle MY Opinions!

Baloney. I want all opinions here as it enables us see the full spectrum of ideas and helps us to learn from others and modify our own views as a result. In fact, this is the only Duck website where you can safely share your full-spectrum views on Oregon Sports.
If there is a problem … it is with your behaviors, and not your opinion, even if unpopular. Be polite and courteous to others and you will be reciprocated, and consequently you'll have a tremendous experience on FishDuck.
The majority of our rules can be summarized to this: 1) be polite and respectful, 2) keep it clean for grandchildren reading, and 3) no reference to politics.
Easy-Peasy!