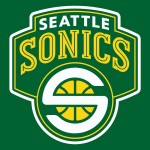 Former Oregon Duck star point guard Aaron Brooks is back on the market after being waived by the Sacramento Kings.  Brooks and the Kings agreed to a buyout on March 1st regarding his two-year, $6.6 million contract.  Had Brooks not been waived and Sacramento relocated to Seattle, Brooks would have been in store for a unique homecoming.
Brooks was born in Seattle and led his high school team to a state championship during his senior year. Brooks would have joined Lebron James and Chicago native Derrick Rose as recent superstars that have played for their hometown teams.  With that no longer a possibility, Brooks is in search of a new job and hoping wherever he lands he can get more playing time.
Brooks spent most of his time in Sacramento battling for minutes.  The Kings are loaded at the guard spot with a plethora of young players.  College standout Jimmer Fredette is still looking to prove that his impressive college play was not a fluke, and King's management believes he can and wants to give him as much playing time as possible to demonstrate so.  Tyreke Evans is starting at point guard and the former Memphis Tiger is the face of the franchise.  Last pick of the 2011 draft guard Isaiah Thomas, averaging 12.3 ppg, has proved he is no Mr. Irrelevant and is starting in the two guard point guard system that interim head coach Keith Smart has implemented.  Toney Douglas and Marcus Thornton are also listed on the roster as guards and both are averaging more minutes per game than Brooks.  With so many young guards on roster the veteran Brooks was being neglected in Smith's offensive system.  Brooks started 20 of the 46 games and averaged 8 points, 1.7 rebounds and 2.3 assists in 20.8 minutes per game.  The buyout may be a blessing in disguise.  Rather than play for a team that hasn't made the playoffs in 7 years, Brooks may be looking at playing for a team on route to a deep playoff run.  There is no question that Brooks has talent and reports are speculating that his former team, the Houston Rockets, is in interested in him.
Aaron Brooks spent his high school career at Franklin High School in Seattle, Washington and put up lofty numbers.  Brooks lettered 3 times during his 4 years in high school and averaged 24.3 points, 7.0 assists, 3.3 rebounds, and 2.3 steals in his senior season.  During his senior season Brooks lead his team to the Washington 4A State Championship game.  In the championship game, Brooks dueled off with future Gonzaga shooting guard and #3 overall pick of the 2006 NBA Draft Adam Morrison.  Brooks put up 38 points in the 67-55 win and outscored Morrison by one point.  Brooks with a 24.3 scoring average to his name and a state championship under his belt, was highly recruited coming out of high school.  Brooks decided to stay close to home rather than go to UCLA and Oregon basketball is still appreciative of his decision.
Brooks did not waste any time getting into the starting lineup.  He quickly took over the starting point guard spot from future Seattle Supersonics guard Luke Ridnour.  During Brooks' reign at Oregon he put up 13.1 points, 3.5 rebounds and 4.1 assists per game.  Brooks' best season came as a senior where he was one of the leading candidates for Pac-10 Player of the year.  During his senior season Brooks single handily lead the Fighting Ducks to victories against #1 ranked UCLA and at #10 Arizona.  In both games Brooks scored the game winning buckets and quickly gained notoriety in the city of Eugene.  Brooks averaged 17.7 points that season and had his eyes aimed on being drafted in the first round of the NBA draft.
The Houston Rockets drafted Aaron Brooks with the 26th pick in the 2007 NBA draft.  Brooks spent time getting adjusted to the team and NBA action in his rookie year.  He saw his first starting action in his second NBA season.  Prior to the trading deadline during the 2008-2009 NBA season, the Rockets traded veteran point guard Rafer Alston to the Orlando Magic, opening up the starting job for Brooks.  Brooks averaged 14 points and 4.5 assists that season.  Brooks also played a key part in the Rockets playoff run. The Rockets played intense playoff action without injured Yao Ming, but finally lost in 7 games to the Los Angeles Lakers in the Western Conference Semi Finals.  The following year Brooks emerged as scoring point guard, averaging 19.6 points per game.  He was named the NBA's most improved player that season.  Brooks was injured most the 2010-2011 season and saw his production go down because of the injury.  The 2011-2012 NBA season was one of much confusion as the NBA and NBPA were in disagreement and the NBA was forced to go into lockout.  Brooks decided to play in China rather than wait around for the lockout to end.  He averaged a team high 22.3 points.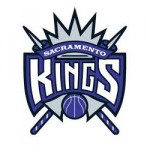 After an impressive stint in China, the Sacramento Kings offered Brooks a two year contract.  Now that Brooks contract has been voided teams should be calling.  A point guard that averaged 19.6 points per game in a season is no joke.  If the Rockets do in fact sign the former most improved player of the year, Brooks will be looking at sharing time with Jeremy Lin.  Although Brooks may not be the starter like he once was in the 2009 season he will be in a comfortable place with people he has deep connections with.  Once he clears waivers any team is open to offering him a contract.  Houston looks like the destination but given Brooks recent history he may want to go to a team where he can compete for a starting spot.  Whatever the case may be, Duck fans should be excited that their beloved Aaron Brooks is changing homes and won't be in situation where he isn't appreciated.
These are articles where the writer left and for some reason did not want his/her name on it any longer or went sideways of our rules–so we assigned it to "staff." We are grateful to all the writers who contributed to the site through these articles.
The Comments Below are CLOSED, as we are moving to the OUR BELOVED DUCKS Forum!
Comments below articles are now closed as we have moved all conversation over to the free Our Beloved Ducks Forum. It has been a big success already with many more posts than what we could fit into the comments below articles.
The Our Beloved Ducks Forum is where we we discuss the article above and many more topics, as it is so much easier in a message board format over there.  At the free OBD forum we will be posting Oregon Sports article links, the daily Press Releases from the Athletic Department and the news coming out every day.
Be a part of the forum and stay caught up!  When you wish to post there, do know that you are protected just as you were on FishDuck. Join us on the free forum right here!
Our 33 rules at the free OBD Forum can be summarized to this: 1) be polite and respectful, 2) keep it clean, and 3) no reference of any kind to politics. Easy-peasy!
OBD Forum members….we got your back.  No Trolls Allowed!