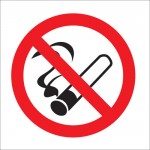 The thought that crossed my mind when the tournament bracket was released on CBS and I saw Oregon's No.12 seed was, "What are they smoking?"  The second thing was, "Why does every MAJOR SELECTION COMMITTEE NOT LIKE OREGON??"
Oregon sports have been on a major upswing over the last few years, but the national perception of Oregon sports hasn't caught up to the reality yet.  We must watch, not so quietly, while it does.  How else can you explain the lower than expected No 12 seed?
There are five teams representing the PAC-12 in the tournament this year.  The seeds and regions are:
Arizona – No.6, West Region

The Wildcats will meet Belmont in Salt Lake city on March 21st

UCLA – No.6 South Region

The Bruins will play Minnesota in Austin on March 22nd

Colorado – No.10, East Region

The Buffs will play Illinois on March 22nd in Austin

California – No.12, East Region

The Golden Bears will play UNLV in San Jose on March 21st

Oregon – No.12, Midwest Region

The Ducks will play Oklahoma State on March 21st in San Jose
Out of all these teams, Oregon is the one I think would have been least likely to be seeded at the bottom of the PAC.
UCLA's seeding being so much higher than Oregon's was one of the most surprising for me.  Not only did the Ducks beat UCLA both times they played, the second time came in the PAC-12 tournament championship.  The Bruins will also be without star Jordan Adams, who suffered a season ending broken right foot on the final play of their victory over Arizona in the PAC 12 semi-final game.
While Arizona's resume is impressive, I don't think it warranted the Wildcats being 6 seeds higher than Oregon, either.  The Ducks did beat the Wildcats in their one meeting of the season, and the Wildcats lost both their games against UCLA (who Oregon beat).  As befuddling as that sentence is, it boils down to the fact that both Arizona and UCLA should have been closer to Oregon and Oregon should have been seeded higher.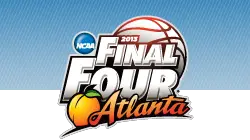 The positive side of the whole mess is that Oregon has a good chance to be a Cinderella story.  There is a chance, however small, that Oregon can upset Oklahoma State and advance onto Round 32 to play either St. Louis or New Mexico State. Nate Silver of Fivethirtyeight gives Oregon a 39.5% of advancing past this round.  All I can say is that it would be the ultimate "I told you so" in the committee's face if Oregon ends up making it to Final Four and maybe even winning the championship.
This year's bracket has the usual mixture of the expected and the unexpected in both the pairings and the seeds. It will be interesting to see how things turn out and if the teams that are on top right now, will be that way when we (finally) get to the Final Four.

Pat Pannu (Editor and Writer) is a recent graduate of the University of Oregon. Pat's been a crazy Duck fan since she moved to Oregon in early 2004 and has been 95% of all home games since the 2005 football season. She loves to talk about sports though those talks somehow always end in arguments. Pat loves to hear other's view of the sports and teams that she loves and can't wait to hear from you all. Follow her on twitter @patpannu
Announcements: FishDuck all WEEK and More!
We have decided to stay with our seven-day-a-week article schedule, as often we publish a short "Ponder-Point" to start a discussion in the comments.
Do Sign Up for our New Commenting System!
It takes a minute is all, and will allow us to continue our amazing discussions of Oregon Sports in a new format that will allow more flexibility over time as we add features.  Sign-up now!  
Our 29 rules about posting a comment at FishDuck can be summarized to this: 1) be polite and respectful, 2) keep it clean for the grandchildren reading, and 3) no reference to politics!
Easy-Peasy!