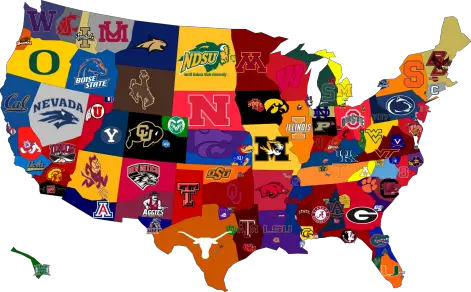 This weekend is the weekend of truth for most schools….if you are into March Madness and the seeing if the selection committee chooses your school to be in the big dance.  We should all pay attention and try to use their system for when it comes time for choosing teams for the final four of college football playoffs.  We need to make sure whoever is on the committee is unbiased, makes their choice public, and will make sure all the info is laid out so that we know why they choose a certain team.  I already know we are going to be doing a lot of campaigning and arguing for our favorite team when the playoffs start.  Alright, well, let's get onto some news and thoughts:
1.  Now with the playoffs becoming an reality, the NCAA has said that any bowl game can make a bid to host a playoff game.  I am all for it, but have some doubts.  I am all about having the location switch so all parts of the country can host a playoff game.  The revenue those games will bring in will help any host city's economy greatly.  There are some great locations out there to host the bowl games besides the usual BCS bowl games.  I imagine that a lot of the bowl games in Florida, Texas, and California will make a push.  I doubt the International Bowl will be getting much consideration.  My only negative would be the rotating of the playoff games.  Yes, it's great to share the wealth; but what would make a playoff game great would be the  consistency of one location.  It would be easier for people year in and year out with one main location such as the Rose Bowl or the Orange Bowl.  I will just  be glad when the playoff system is here.
2.  Maryland is getting some more hush money.  The Big-10 agreed to cover more of their travel costs when they join the conference.  I think this is great.  More conferences should be willing to help out incoming school with the cost of moving between conferences.  The Big East just wanted Boise State football and nothing else.  They should have done everything possible to make them happy since they were saving the Big East at the time.  Also, I am sure West Virginia racked up some huge travel bills heading down to Texas a few times every season.  I just think it's a good idea for conferences to help the incoming schools since the new schools are helping expand the conference's revenue and brand.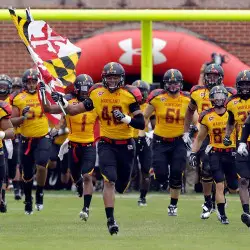 3.  MUST SEE TV coming soon.  The SEC is making plans for their own network.  I am sure when they do that just make sure to show lots of Alabama clips and Nick Saban interviews, then most of the south will be happy.  Hailing from SEC country, I can't wait for this to happen.  I also think they will play their cards right and not keep big games on the network.  ESPN and CBS will always have the right for these games.  I am curious who they will get as hosts, announcers, and what the general programming will be.  It's the wave of the future for conferences to get their own network.  Money is ever controlling factor in why schools and conferences do what they do.
4.  Spring ball is officially under way.  Look for story lines of QB controversy, impact freshmen fighting for starting roles; and, of course, pay attention the the police blotter to see who will be getting suspended for the start of next season.  It's not a great time for college football fans, but it is a great time for college basketball fans.  I am hoping for a Cinderella to win this year's Big Dance.  It is always nice to see the underdog win or a school advance that has never been there before.  Maybe this year Gonzaga is the team to win it all.  On those thoughts, sit back, relax, and get ready for spring ball and March Madness!
NATIONAL NEWS:
1. 41 million reasons Penn State is not happy
2. Spring preview for "the other guys"
3. College football mailbag
4. Gator's Driskel looking for more
5. Karma for Redd at USC
Jeff Hostetler may not have won a Super Bowl with the Giants ( though his uncle of the same name did). He has been an obsessed college football fan living in Florida ever since the Gators beat FSU in the Sugar Bowl to earn the UF's first national championship.
Ever since Jeff has immersed himself in everything possible related to college football. He enjoys watching, writing, playing, and otherwise obsessing over all things football. A graduate of the University of Florida, he brings a perspective to FishDuck free of our extreme green & yellow homerism glasses to look at the current landscape of collegiate athletics.
Daily Articles NO MORE on FishDuck
Please see this explanation right here… and to learn about the impact of FishDuck on so many–check the summary right here.
Our 32 rules can be summarized to this: 1) be polite and respectful, 2) keep it clean, and 3) no reference of any kind to politics. Easy-peasy!
Take note though, there are NO STRIKES, NO WARNINGS, and NO SLACK given. Violate the rules and you are gone, as this is what the 99% who post superb comments want. (The Ban could be for weeks, months or permanent)
For the 1% out there who do not have impulse-control … as you write your comment that violates our rules, ask yourself, "is this worth getting banned over?"
FishDuck members….we got your back.  No Trolls Allowed!
New at FishDuck? Learn about the site right here!