Along with the growing success of the Oregon football on the field over the past two decades has been increased success off field with high profile recruits attracted to Oregon.  Those highly rated recruits carry increased expectations, and with increased expectations there can be a heightened sense of disappointment if one of those recruits fails to achieve potential.
The latest Oregon recruit to captivate the imaginations of the Duck faithful is five star recruit Thomas Tyner, out of Aloha, Oregon.  So what are realistic expectations?  I've heard fans project that he could start his freshman year.  According to a poll conducted by Rob Moseley of Eugene's Register Guard, 41% of Duck fans expect Tyner to lead the Ducks in rushing next fall.
Let's look at what has he done so far, some other high profile freshmen tailbacks, and then maybe adjust our expectations.
What he has done so far:
Tyner is a five star recruit by all recruiting services and the number two ranked tailback in the nation among the class of 2013.
As a sophomore at Aloha high school in Beaverton, OR, Tyner was on the cover of the Oregonian his sophomore season.  He led Aloha to a 6A football state title and he scored 10 touchdowns in a single game–landing him on the front page of ESPN.com.  He won the state 100 meter dash title, and was on track to qualify for the Olympics before pulling up with a tender hamstring.
On the track, he broke the state record in the 100-meters four times as a sophomore and his 10.35 seconds mark stands as the fastest time in Oregon history.  For perspective on how fast Tyner was in high school, his time of 10.48 seconds as a sophomore at the state meet would have tied him for fourth at the 2011 Pac-10 championships.
Mr. Tyner's commitment to the Ducks came on November 19 2011.  With LeBron James, Carmelo Anthony and Dwayne Wade in attendance during a nationally televised game with the national title on the line, he donned the green cap with the "O" on it.
Who can we compare him to?
The list above includes four NFL Draft picks and a guy who just got done playing a central role on a National Championship Team.
Here's a brief look at some other recent stand out college running backs and how they produced as freshmen: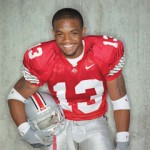 Maurice Clarett – 1237 Rushing Yards, 18 Touchdowns, 5.6 YPC.  Clarett starred at Ohio State for one season, rushing for 1,237 yards (a school record for a freshman) and scoring 18 touchdowns, which helped the Buckeyes to a 14-0 record and the 2002 BCS National Championship. He scored the winning touchdown against the University of Miami with a five-yard run in the second overtime in the 2003 Fiesta Bowl (played January 3, 2003).   Clarett was later dismissed from The Ohio State University following his freshman season.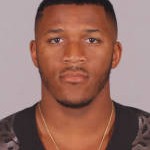 LaMichael James - Zero yards, redshirted his true freshman season.  Spent the year as a standout on the scout team due to a strong group ahead of James including LaGarrette Blount and Jeremiah Johnson.  As all Duck fans know, he went on to an illustrious career at Oregon.  He's now playing for the San Francisco 49ers.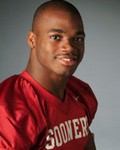 Adrian Peterson – 1925 Rushing Yards, 15 Touchdowns, 5.6 YPC.  Peterson attended the University of Oklahoma from 2004 to 2006.  As a freshman, Peterson broke several NCAA freshman rushing records, rushing for 1,925 yards and leading the nation in carries with 339. In the first nine games of the season, he rushed for more than 100-yards, which is a freshman record.  He went out early after his Junior season and is still playing in the NFL.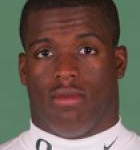 Jonathan Stewart – 188 Rushing Yards, 7 Touchdowns, 3.5 Yards per Carry.  Jonathan (Snoop) Stewart was also buried in depth as a freshman at Oregon.  He had senior Terrence Whitehead ahead of him firmly entrenched as the starter.  On the first play of Oregon's opening home game that season, Stewart took it to the house on the opening kick-off.  But time on the field was going to be limited.  He also went on to be a star player at Oregon and continues to play professional football.

TJ Yeldon – 1108 Rushing Yards, 13 Touchdowns, 6.3 YPC.  TJ Yeldon started for Alabama his freshman season.  His season high for the year was 153 yards on December 1, 2012, against the Georgia Bulldogs in the SEC championship game.  His 1108 rushing yards is an Alabama freshman record, he also tied the touchdown record set by Mark Ingram, Jr. in 2008 with 12.  In the 2013 BCS Championship Game, Yeldon ran for 110 yards and had one touchdown.  The rest is yet unwritten for this freshman phenom.
So how will Tyner stack up?  The depth chart seems favorable with the unproven Byron Marshall seemingly the only obstacle that young Tyner needs to pass.  Obviously De' Anthony Thomas is an incredible talent, but at only 176 pounds, Coach Helfrich is going to be looking for an every down back.
That said, at the end of the coming season if Tyner's statistics look more like Jonathan Stewart's than Adrian Peterson's, are we disappointed?  Is it crazy that we're throwing around names like James, Stewart, Peterson, or Yeldon when talking about a player who has yet to step on campus?
Time will tell, but my prediction is that like all great athletes coaches find a way to get them on the field and I think Tyner is going to be one of those athletes.
A special thanks for the help by Editor Michael Welborn.

Want to Watch Oregon Games on your computer?
If you do not get all the channels that have the Oregon Football games, or simply want to be able to watch the game over again as you don't have the space in the DVR to hold all the games?
Contact me by email: charles@fishduck.com and I can help.  We have fans across the nation and internationally watching the games 24/7/365 and I wish that for everyone.  Charles Fischer