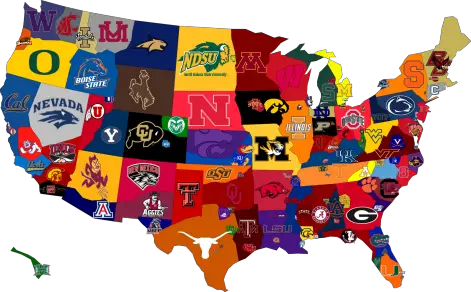 It's here…the college football playoff.  The commissioners of each conference just got done meeting and will hammer out the final details, so we can finally enjoy that playoff atmosphere in college football.  So what are they going to call the "college football playoff"?….the College Football Playoff.  Yep…no fancy names….just College Football Playoff.  I guess give it some time and the fans will vote for a name change just a the BIG-10 did with it's division names.  The playoff is almost here but it will still face some major issues the committee will need to work out.  Spring ball is wrapping up this month…when thats over the football famine will begin.  Let's get into some news and thoughts from this past week:
1.  The ACC is thinking about having some games over in Europe, just as Notre Dame and Navy did last year.  I think that would be a cool idea, but do you think the big name schools such as FSU, Clemson, or Virginia Tech would want to give up all that home revenue to travel over seas?  It would be a good recruiting tool but nothing more would come of it.  I am sure the people in Europe would line up in rows to see Wake Forest take on Duke.  Interesting to see where this idea goes.
2.  Chip Kelly met with the NCAA's Committee On Infractions on April 19th.  It would appear that the NCAA is creeping ever closer to a ruling in the Oregon case, even if it does continue at a glacial pace.  I wonder how far Chip Kelly goes in talking with the NCAA, now that he is done at Oregon.  If the spring game is any indication of how good the Oregon offense will be this year, let's hope the NCAA  spares Oregon of major penalties with their ruling does come down.  It's all very much up in the air.  Good luck Ducks!
3.  The NFL draft took place over the weekend.  After looking it over, 1/3 of the draft has been just SEC players.  That speaks volume about the depth and talent in the SEC.  "Haters gonna Hate."  On a side note, Chip Kelly drafted 2 players who ruined his last 2 seasons at Oregon.  He got Matt Barkley, who cost him a possible shot in the title game, and then picked up the tight end Zach Ertz, who made the catch to cost Oregon a shot at the title game and PAC-12 last year.  I think Chip did that just so he could run them hard all summer and then cut them.
4.  Michigan is raising ticket prices – for the students.  College kids are already poor enough as is…way to break the bank even more.  College kids are also some of the most passionate people in the stadium cheering on their team.  Doing things like this shows the shift happening in college athletics.  Before you know it, hardly any of the true fans will be able to afford to go to college football games.  To help pay coaches, upgrade facilities, and remain relevant on the national scene, it does cost a lot of money….but the fans should not be completely footing the bill.  Let's hope with all the money the new playoff will generate, that it will help lower the cost of ticket prices and help more school's athletic budgets run in the black and not in the red.  Change is happening in college football…but higher ticket pricing is one change we do not want.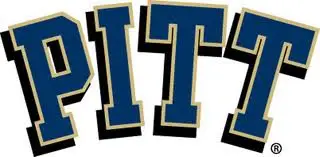 5.   And so it begins! Three University of Pittsburgh football players have been arrested during a drug bust this past week.  Get ready for headlines like this all across the country with the off season upon us.  Let's hope most of the players will stay out of trouble and not be suspended for half the season by the time kick off gets here.
The off season is here; time to begin the speculation of how great a season every team will have.  It is also a time for us to focus on the details of the playoff committee and make sure it's good to go so we do not have BCS 2.0.  I believe we will expand the 4-team playoff soon enough.  The 2013 kick off can not come soon enough.
NATIONAL NEWS
1. LSU not off to a good start
2. Bowden back at FSU
3. Chik-fil-A bowl all about playoffs
4. More playoff news
5. NCAA and the case that will change everything
Jeff Hostetler may not have won a Super Bowl with the Giants ( though his uncle of the same name did). He has been an obsessed college football fan living in Florida ever since the Gators beat FSU in the Sugar Bowl to earn the UF's first national championship.
Ever since Jeff has immersed himself in everything possible related to college football. He enjoys watching, writing, playing, and otherwise obsessing over all things football. A graduate of the University of Florida, he brings a perspective to FishDuck free of our extreme green & yellow homerism glasses to look at the current landscape of collegiate athletics.
Daily Articles NO MORE on FishDuck
Please see this explanation right here… and to learn about the impact of FishDuck on so many–check the summary right here.  I will be writing intermittently on FishDuck (as the mood strikes) this summer, and a couple of times a week during the football season, and those articles and analyses will be posted here on FishDuck, and the links to my articles will also be available on the new site PuddleHuddle, when it is up soon.
New at FishDuck? Learn about the site right here!
Our 32 rules can be summarized to this: 1) be polite and respectful, 2) keep it clean, and 3) no reference of any kind to politics. Easy-peasy!
Take note though, there are NO STRIKES, NO WARNINGS, and NO SLACK given. Violate the rules and you are gone, as this is what the 99% who post superb comments want. (The Ban could be for weeks, months or permanent) For the less than 1% out there who do not have impulse-control … as you write your comment that violates our rules, ask yourself, "is this worth getting banned over?"
FishDuck members….we got your back.  No Trolls Allowed!