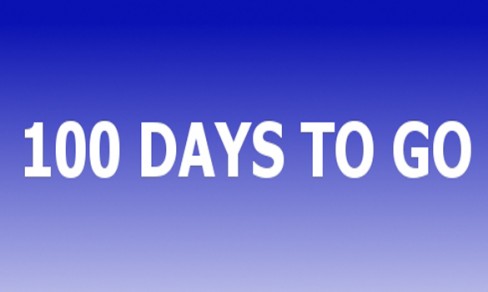 Less than 100 days to go and college football will be here. This is such a dead time. All we can do now is just speculate and gossip about the upcoming season. Of course your gossip and speculations will vary depending on where you are in the country. Down south they talk about Alabama about to win its fourth national title in five years. In Big East country you wonder who the heck you will be playing each week since the conference has fallen apart. (I know they have a different name now but I choose not to use it). Out in the Mid-West you wonder. Will Ohio State to be the team to beat? A little further west the people will be talking about if Oklahoma will finally show up in the big game and win it all…it has been awhile for BIG GAME BOB to win one. And finally the farthest west you can go, will the offensive juggernaut machine at Oregon continue to move despite a new captain running the ship? Will USC actually be relevant again this year or has the men of Troy fallen? We have the next 100 days to give our best "educated" response and then argue about it with anyone who will listen. Now let's get onto some actual news and thoughts from this past week.
1.  If it's true, the NCAA and EA SPORTS could be in real trouble for their case vs. Ed O'Bannon. Supposedly they were able to find in NCAA FOOTBALL 2010 an actual play using TEBOW's name. This would be a positive find for the Ed O'Bannon team during this trial. It will still take years to sort out. I only report this because college fans should pay close attention to how it all plays out. If the NCAA and schools have to start paying athletes it would make the "have-not" schools become non-existant. Let's hope this matter gets put to rest but the NCAA reforms. Look how bad the NCAA has handled the Miami case, possibly the Oregon case, and even dealings with Auburn. It seems the NCAA lets Auburn run wild down south. It just worries me what will come from all this and how it might affect the fans. This case will probably be a major discussing point during this offseason…ugh!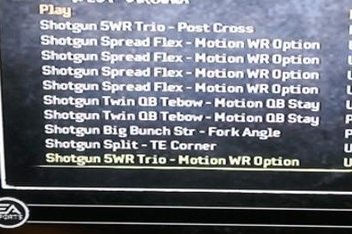 2. I think we might have already found our Heisman winner for this upcoming season. Louisville's Teddy Bridgewater said he did not want to spend time on a Heisman campaign but focus on being with his team and preparing for the upcoming season. A comment like that will already put him at the top of most voter's ballot. They like that humble approach. It is also good to see a player shun the spotlight and focus on his team. Like it matters anyways, Bridgewater helped get his campaign rolling with a dominating performance over Florida in the Sugar Bowl last season. He was amazing in that game and showed he is able to hang with the best. He even got the NFL scouts to notice him with that performance. Let's hope Louisville can keep the momentum from last season going. The former Big East would like one of their teams to be nationally relevant again…even if Louisville is leaving after this season.
3.  What would be college football without talking about Notre Dame. Well, the only we will talk about is how much money Charlie Weis is making from Notre Dame compared to the current coach Brian Kelly. It is crazy to think how much money schools owe former coaches when they fire them before their contract expires. Charlie Weis had one good year and everyone bought into the hype and now Notre Dame is paying for it….literally. Its things like this that make an athletic budget go broke and then sometimes the cost gets handed to the fans and students of the school. Is it a good move to fire a coach before his contract is up? Is the risk worth the reward? You do not want your favorite school to become irrelevant in the national title scene but at the same time you do not want coaches coming in and out and the buyouts breaking the bank. How would you like your school to handle it? Take for example Oregon's new coach Mark Helfrich. Say he goes 8-4 first season and then 7-5 in his next. Would you want them to fire him and move on or give him the final 3 years left on his contract? I imagine Oregon will be 10-2 at worst this year, but game results can change in the blink of an eye.
We still got some time until the season but I think we are gonna make it. We could spend alot of time talking about the Top 25 and where each team stands. Everyone keeps putting Ohio State at #1 and Alabama #2. Doesn't Alabama deserve to be #1 until someone dethrones them again? Just another conspiracy. I do agree with most of the rankings. I have a beef with some of the rankings putting the Gators at #11…being a Gator fan I know we pulled out an 11-1 season…but it was a miracle of the college football Gods and really we should be #19 or so at best. Texas at #13….really…what have they done lately….Longhorn fans better get ready for another long disappointing season. I honestly feel that it should be against the rules to do rankings until week 5. By doing this then, we do not have say a 5-0 team sitting at #2 and all the teams they played have been horrible. Just my thoughts. Well another week is in the books and we have a lot more to go. Here is some top plays from last season to help pass the 100 days we have left.

NATIONAL NEWS:
1. College football mailbag
2. Mike Riley loves the Beavers
3. SEC soft scheduling
4. Oklahoma raising money
5. Miami still talking to NCAA
Jeff Hostetler may not have won a Super Bowl with the Giants ( though his uncle of the same name did). He has been an obsessed college football fan living in Florida ever since the Gators beat FSU in the Sugar Bowl to earn the UF's first national championship.
Ever since Jeff has immersed himself in everything possible related to college football. He enjoys watching, writing, playing, and otherwise obsessing over all things football. A graduate of the University of Florida, he brings a perspective to FishDuck free of our extreme green & yellow homerism glasses to look at the current landscape of collegiate athletics.
The Comments Below are CLOSED, as we are moving to the OUR BELOVED DUCKS Forum!
Comments below articles are now closed as we have moved all conversation over to the free Our Beloved Ducks Forum. It has been a big success already with many more posts than what we could fit into the comments below articles.
The Our Beloved Ducks Forum is where we we discuss the article above and many more topics, as it is so much easier in a message board format over there.  At the free OBD forum we will be posting Oregon Sports article links, the daily Press Releases from the Athletic Department and the news coming out every day.
Be a part of the forum and stay caught up!  When you wish to post there, do know that you are protected just as you were on FishDuck. Join us on the free forum right here!
Our 33 rules at the free OBD Forum can be summarized to this: 1) be polite and respectful, 2) keep it clean, and 3) no reference of any kind to politics. Easy-peasy!
OBD Forum members….we got your back.  No Trolls Allowed!