www.macoberver.com
It was suggested to me that I use the bye week to talk about the scandals that are rocking along with Alabama (D.J. Fluker), Tennessee (Tyler Bray and Maurice Couch) and Mississippi State (Chad Bumphis and Fletcher Cox).  I sat down to write about it and realized that I would rather drop a hot coal in my left eye than talk about NCAA scandals and sanctions.
Instead, the fascinating folks at Fishduck International (Leaders in Liquidity since 1956) have come up with some sanctions of our own.
1. Skyview High School Sanctioned For Premature Jocularity:  Far be it from fishduck.com to ever smirk at something that happens to athletes from the state of Washington, but last Friday night Skyview blocks a Columbia River field goal attempt at the end of the game and forgets to secure the ball before making like Pete Carroll after every first down.  It would not be surprising if one or two players forgot.  Given that it's in Washington, it would even be understandable if five of them forgot.  But all eleven players?
2.  The Jacksonville Jaguars Sanctioned for Fraudulently Claiming to Be an NFL Team:  The Jaguars have played, arguably — (Not really arguably.  I wonder why people say that when they don't mean it) — two of the worst teams in the NFL (Kansas City and Oakland) to open their 2013-14 season.  They have been outscored 49-11.  The situation has gotten so dire that ownership has considered bringing in Tim Tebow.  Not as a quarterback of course, just as a superhero.
3.  Oregon State Sanctioned for Spiking the Kool-Aid:  Oregon State fans, giddy over recent victories vs. Hawaii, The Island of Dr. Moreau, and Wizard Island in Crater Lake, are calling for a Heisman campaign featuring quarterback Sean Mannion.  When asked, Head Coach Mike Riley had this to say: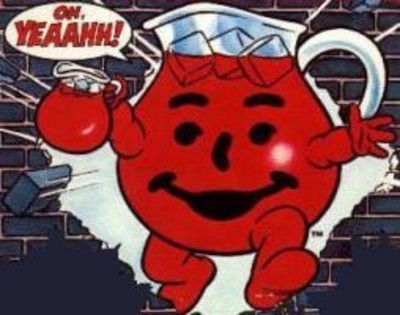 4.  University of Washington Sanctioned for Presumption of Interest When There is Less Than None:  Sometimes this stuff just writes itself.  The University of Washington Alumni Association has announced a viewing party for selected games this season . . . in Albany.  No, not I-5's Albany.  That would be bad enough.  U-Dull alums are getting together to wing some dings at Legends Sports Lounge in Albany, New York!  Make your reservations now.  Space is limi . . . no it isn't.  Show up anytime.
Happy Bye week Boys and Girls!
——————————————————————————————————————————–
Announcements
*Check out our new pregame opponent analysis on Saturday mornings.  Our analysis will be unlike any other, so learn what to watch for before the game on Saturday!
*Want some College Football humor? Check out FishDuck.com's GIF Collection! (Click here) Pass it along!
*If you would like to join the other 80+ volunteers at FishDuck.com, and have five hours a week to donate . . . we have slots open for volunteer Editors, Writers, Analysts, Photo Archivists and Social Media Associates.  Can you help us manage people? Consider our volunteer Sales Manager and HR Manager positions and give some time each week to help young associates learn!  E-mail us at charles@fishduck.com.

Want to Watch Oregon Games on your computer?
If you do not get all the channels that have the Oregon Football games, or simply want to be able to watch the game over again as you don't have the space in the DVR to hold all the games?
Contact me by email: charles@fishduck.com and I can help.  We have fans across the nation and internationally watching the games 24/7/365 and I wish that for everyone.  Charles Fischer