While it's not a "day that will live in infamy" to the same degree as Pearl Harbor, today is an anniversary of it's own.  It was four years ago tonight that Oregon cheerleader Katelynn Johnson was struck in the head by a thrown water bottle at the end of Oregon's 44-41 double overtime win in Tucson.
We at fishduck.com/anychancetopostphotosofKatelynnJohnsonisokaybyus like to take a…different kind of look at each week's opponent.  This weekend the Ducks, sans cheer squad, travel back to "The land God forgot to water" for another battle with the Wildcats.  So today we focus on the State of Arizona:
1.  "Arizona" Comes From the Pima Indian Word "Arizonac":  Which means "Because New Mexico is hella ugly and  too close to California."  It's a little known fact that Arizona was originally scheduled to be named a state on February 13th, 1912, by President William Howard Taft.  However, the 13th was considered unlucky by the sunburned folks of the Sonoran Desert, so Arizona became a state one day later on February 14th, transferring that bad luck to the rest of us.
2.  The Highest Temperatures in the Country Are Often Recorded Near Yuma. The Most Snowfall on Record is in Flagstaff:  So let me get this straight?  You folks have the nation's worst weather on BOTH ends of the spectrum?  No wonder you're so grumpy most of the time.
3.  Arizona's Economy is Said to Be Made up of Six "Cs":  These are Cattle, Copper, Citrus, Cotton, Climate and "Crap, it's too Hot to Work."
4.  The Arizona Cardinals are the Oldest Continuous Franchise in the National Football League, Dating Back to 1898:  And, as Sigmund Freud once said, "That much losing isn't good for anyone!"  There are 29 other teams to root for.  Pick one and stop being so miserable all the time!  Good grief you people piss me off!  Get out of my office so I can do a line of coke!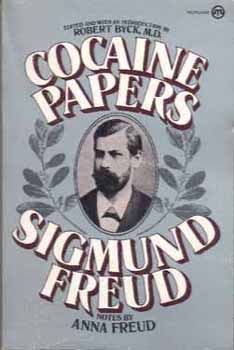 5.  The Original London Bridge was Shipped Stone by Stone and Reconstructed in Lake Havasu City.  Upon realizing it had traded in Buckingham Palace, Big Ben and Picadilly Circus for cacti and Gila monsters, the bridge scrawled "Please shoot me" in graffiti on it's own walls.
This Saturday afternoon the Oregon Ducks will take their magic show on the road to take on the Arizona Wildcats.  If the game is close, the Ducks will win and bottles will be thrown.  If the game isn't close, the Ducks will win, bottles will be opened and the tequila inside will be consumed.  
In either case, it's a good weekend to be a bottle in Arizona.
Go Ducks!

Fantastic FishDuck.com Discussion!
The comments below the articles have drawn raves from so many, and I do appreciate your emails about it.
Be a part of it!  If you check the rules, you will see that I protect everyone from the trolls.  So, there is no downside!  We want to hear from all readers on all the articles, so jump in Ducks, (as the water is fine) and be a part of this tremendous community!