Months away from the start of football season, what's a football fan to do to feed the addiction to college football than to look at the best returning players for next year. The Pac-12 has a lot of amazing talent coming back at every position for the 2014 football season, and wide receivers rightly make up a skilled part of that group.
Narrowing this list down to only 12 players is a testament to the amount of receiving talent in the conference.  These 12 are by no means the only great wide receivers in the PAC, and are just a sampling of those who are expected to make their presence known.
Chris Harper, Junior, Cal Bears
The rising junior from Northridge, California, truly put up a fight this past year to become Cal's top wide receiver.  All year long, Harper shared receptions with fellow sophomore Bryce Treggs and came out on top, despite missing a game due to injury. He caught the ball 70 times for 852 yards and five touchdowns.
In Cal's loss to Washington State, Harper had his longest reception of the season at 89 yards.  Taking advantage of Washington State's focus on the primary WR Treggs, Harper cut to the sideline and had plenty of space and time to wait for QB Jared Goff's throw, running the ball effortlessly into the end zone.
Bralon Addison, Junior, Oregon Ducks
Bralon Addison obviously needs no introduction to Duck fans.  As a true freshmen in 2012, he made a few appearances and earned himself a spot in the starting lineup for the Ducks in 2013.  This year, Addison caught 61 passes for 890 yards and seven touchdowns.
Against a woefully over-matched Colorado team, QB Marcus Mariota connected with Addison for a 75-yard touchdown, where Addison basically outran the Buffaloes to paydirt.  Addison also made an impact on special teams with a 75-yard punt return during the "rain-mageddon" against Cal.
Showing maturity beyond his years, Addison had this to say to Oregonduckfootballnews.com after the Alamo Bowl about the Ducks season: "Coach Helfrich talked about when you're undefeated and it comes to the end of the season, you're kind of just trying to protect your record, and I think we did get caught up in that just trying to make it out of games that allowed us to lose a couple of games and being in some games we shouldn't have been in.  We just need to work on our bodies . . . and second our minds throughout the whole 14 weeks . . . coming out fast, hard physical."
Nelson Agholor, Junior, USC Trojans
This year, most people's first thought of the best wide receiver at USC was Marquise Lee.  Not many people realize that another receiver, sophomore Nelson Agholor, had more yards and touchdowns on nearly the same amount of touches.  Lee caught the ball 57 times with 791 yards and four touchdowns.
Agholor, meanwhile, had 56 catches for 918 yards and six touchdowns.  He averaged 16.4 yards per reception, with a 62-yard touchdown against Arizona being his longest reception of the season.  Not bad for a player who had only four receptions for 64 yards after the first four games of the season.
Ty Montgomery, Senior, Stanford Cardinal
Rising Senior Ty Montgomery made Cardinal fans very happy and Pac-12 defensive coordinators nervous by deciding to return for his final year at Stanford.  The 6-foot-2, 215 pound Dallas native caught the ball 61 times for 958 yards and 10 touchdowns.  He also rushed for 159 yards and two touchdowns on 13 attempts.  Montgomery was also very active on special teams with two punt returns for touchdowns.
His longest reception of a season was a 72-yard pass against Cal.  In that same game, he matched the school touchdown record with five touchdowns.  His efforts got him named to the Second Team All Pac-12.
Jaelen Strong, Junior, Arizona State Sun Devils
Jaelen Strong's numbers from 2013 are impressive.  He caught the ball 75 times for 1122 yards and seven touchdowns.  Strong started the season with five consecutive 100-yard games, but a persistent ankle injury dropped his production down to 50 yards in three games during the second half of the season.
He came back to end the season on a strong note, having one of his longest receptions for 61 yards against Arizona in the Territorial Cup.
Austin Hill, Senior, Arizona Wildcats
The only player on this list who didn't play in 2013, Austin Hill is still one of the best returning receivers.  A torn ACL during spring ball last year took Hill out for the season, but all reports say he is healthy and ready for the 2014 season.
In 2012, Hill was one of the best receivers in the conference with 81 receptions for 1364 yards and 11 touchdowns.  Expect him to be back with a vengeance and plenty to prove next year.
This was a pretty impressive group of receivers returning to the Pac-12 next year, and next time I'll examine the other "six-pack" of wideouts that will entertain the conference in 2014!
Top Photo by Kevin Cline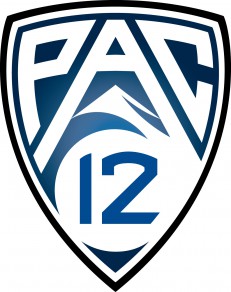 Pat Pannu (Editor and Writer) is a recent graduate of the University of Oregon. Pat's been a crazy Duck fan since she moved to Oregon in early 2004 and has been 95% of all home games since the 2005 football season. She loves to talk about sports though those talks somehow always end in arguments. Pat loves to hear other's view of the sports and teams that she loves and can't wait to hear from you all. Follow her on twitter @patpannu
SIGN UP for the New FishDuck Commenting/Posting System!
The first step toward some big additions to the site is moving away from the Disqus system, to our own new commenting/posting system for the great discussions below the articles.  Signing up now will automatically have you registered in the new forum that will be released in the next three weeks.
It takes a minute is all, and will allow us to continue our amazing discussions of Oregon Sports in a new format that will allow more flexibility over time as we add features.  Sign-up now!  
Mr. FishDuck