Football Recruiting
News
Last week, following the first day of spring practice, Oregon head man Mark Helfrich was asked if there was a chance of adding players who had not yet signed with the program in February.
"That's always a possibility," said Helfrich. "There are always a couple [of irons in] the fire that way."
Not more than 72 hours ago, unsigned class of 2014 defensive lineman Ratu Mafileo (3-Star/Honolulu, HI) broke months of silence and indicated that the NCAA has academically cleared him.
"I called coach Ron (Aiken) and told him what the NCAA said," said Mafileo. "He was very excited and told me he would have his compliance office contact the NCAA on Monday to confirm the news and hopefully get me the paperwork."
Mafileo, the nephew of Oregon legend Haloti Ngata, has long been vocal in his desire to suit up for the Ducks and would give Aiken & Co., a huge boost in the trenches come fall.
"[Coach Aiken] told me Oregon will take me as soon as they can clear me."
Barring an unforeseen circumstance, Mafileo plans to officially visit the Ducks and sign a letter of intent once an offer is extended.  If the buzz wasn't already high enough, it appears that the big man has been hitting the gym after his senior season and now weighs in at a whopping 325 lbs.  Coupled with an impressive wingspan, Mafielo's 6'4 frame has long been a target of the Oregon brass. 
"I've just been power-lifting.  Coach Ron [Aiken] has been telling me they really need depth at defensive tackle.  He said he loves my technique and pad level.  I'm just working on my speed and pass-rush moves."
Mafileo removed any lingering doubt about his intentions.
"Oregon is where I'm going."
Basketball Recruiting
News
Current Oregon guard Joseph Young announced that he will bypass the NBA draft in order to play his senior season. Via his Twitter feed, Young gave We, The Oregon Faithful, all the reasons in the world to expect next year's squad to be one of the best ever assembled in Eugene.
Young's newest teammate and potential freshman starter, five-star Oregon signee Jaquan Lyle (5-Star/Huntington, WV/Rivals150) recently spoke on his decision to join the Ducks. 
"Me and Coach Altman probably had the best relationship out of every coach recruiting me," said Lyle.  "It's a great relationship to be in.  [Oregon was] the first school to offer me [after I moved on from my previous commitment].  So, right then and there, I knew it was going to be a good fit."
Expect Oregon's backcourt to be one of, if not the deepest in the nation next season seeing returners Young, Dominic Artis, Damyean Dotson, and the addition of Lyle to put the rest of country on their heels when March Madness returns, stay tuned!
For up to the minute recruiting news, please visit our friends at DUCK TERRITORY, who graciously provide FISHDUCK with in-depth analysis and player-generated material. Look for my latest recruiting update every Wednesday. WTD!!!
Follow me on Twitter: @MarkDFlores
Be sure to like us on Facebook: FISHDUCK.COM
Feature photo captured from Facebook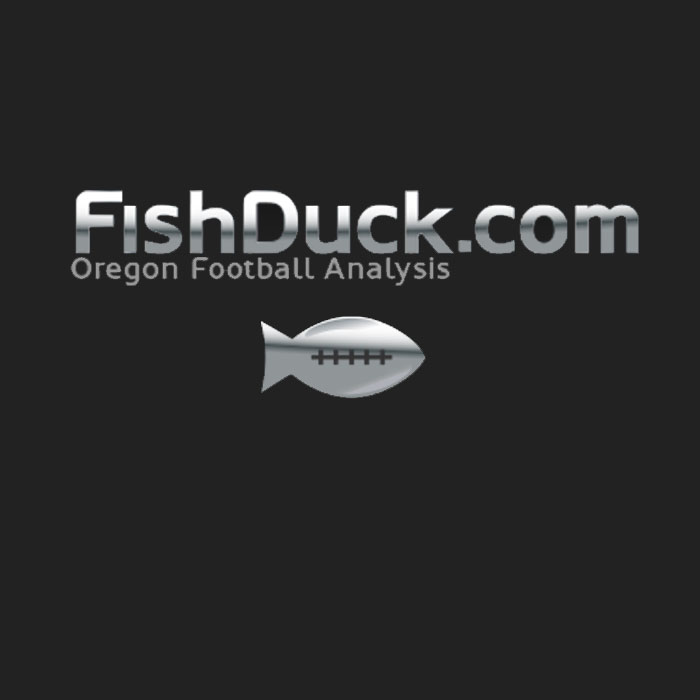 Mark Flores, a Salem, OR resident, is a Firefighter/Paramedic and an avid Oregon Ducks supporter. A graduate of nearby Corban University with a Bachelors Degree in English-Journalism, Flores is a Ducks football season-ticket holder (since 2010) with plans of pursuing his masters degree at the U of O. A passionate and knowledgeable Ducks fan with a heavy interest in Oregon athletics and recruiting, Flores, a former lacrosse player, brings a wealth of knowledge of Oregon teams not readily covered by the media.
Flores has over seven years of professional journalism experience, including writing for the Statesman Journal in Salem and holding the position of Sports Editor for the Hilltop News (Corban University). He brings his detailed knowledge of recruiting and athletics to the FishDuck team, and welcomes your feedback.
Author's Note: "I do not capitalize our rival, "that other school", nor any other institution outside of our beloved UNIVERSITY OF OREGON. WTD!!!"
Twitter: @MarkDFlores
A Clean Site … no Ads!
With the transition to the new format on the site to better serve mobile users–the ads would have been pushed to the bottom and cease to become a relevant revenue source.  So we don't have any!
This site is now GUARANTEED TROLL-FREE and AD-FREE, which makes it the cleanest site out there! Do donate a few bucks when you can, as it is so nice to not have the distracting ads present.