Let me answer your question right up front; we are not going away, but we are changing, as I announced in the past that we were going to require paid subscription to access the site eventually, but the funding to monetize the website has fallen through, thus FishDuck.com will remain a free site.
What is GOING ON?
If you wish to learn about why we are down-scaling things, read this – the reasons make sense. I've been told by a ton of people for a very long time how stupid I am — doing what I have done for thousands of hours, costing tens of thousands of dollars. All for the enjoyment of sharing what I'm learning about Oregon football, and for the pleasure of reading what other skilled writers and coaches are thinking about the program.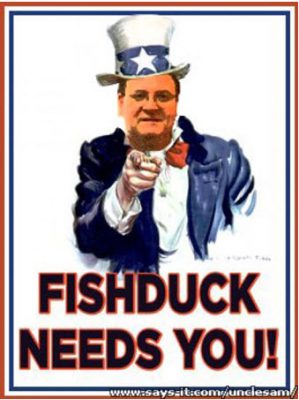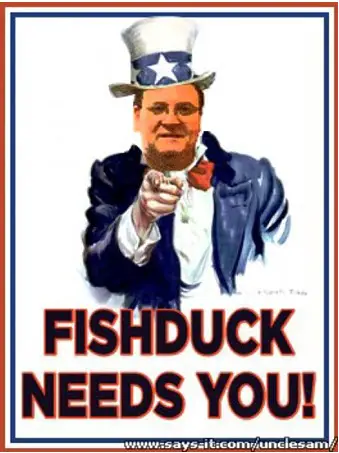 In the near future, we will create a section on the site, the Famous FishDuck.com Analysis Library that will have the 280-plus analysis articles available and organized for you to find incredible information on this site over time. It will be amazing, as just looking at what has been gathered now in my preliminary work is stunning in terms of the volume of football information in one place.
What WILL appear on FishDuck.com?
We will continue to have a few articles a week with an emphasis on quality subjects and writing, and of course, analysis for those who want to continue to learn more about football.
We will continue to have occasional articles from coaches who will give their opinion about Oregon football that will reveal things we never knew as a fan. But you will need to check in at least once a week in order to not miss those — especially when they are timely. We will have Coach's Opinion articles when they are available, as the coaches who write those articles are unwilling to be on a schedule — so we take their thoughts when they wish to provide them.
Help us get Articles to You!
I know you all will intend to check into the site once a week, but the reality is that once you get out of the habit? You'll wake up a year from now and wonder how many great articles you missed. Subscribe to the weekly FishLetter!
Immediately to the right of this page, put in your email. If you already have? No need to again, but most of you have not. Once you put in your email address above, you will receive a confirmation email. Click on the link in that email and you are done inside of 20 seconds. Easy peasy!
Anyone on the list knows that I have not shared that list with anyone, and never will as I promised. I repeat … no one but me will use that email list, but it will always remain, just to inform FishDuck.com readers. It would be used simply to let you know when we have up a tasty new bunch of articles and to share my non-public tidbits I've learned, my rants, my inside thoughts that simply can't be in a public sphere.
Sign up for the FishLetter! It will be the best and safest way to stay in touch with our thoughts about our beloved Oregon Ducks, and a way for me to connect with many of you, and I will send it out every couple of weeks.
So you are NOT Going Away Charles….
Of course not, but we will only have a few articles a week, and from what our analytics tell us? That will fit most of you just right; you read a ton on other sites and don't want to read a lot of content here, but want the analysis angle, or the coaches' perspective on things. We will continue to offer that for you, and I am reflecting on some new stuff for the readers that would be fun for all and I've never done before. Stay tuned …
Let's continue to learn more football!
Charles Fischer   (FishDuck)
Eugene, Oregon
Top Photo from FishDuck.com Video

NEW ANNOUNCEMENTS
Have you learned more football at this website?
Do your part and contribute to the new Oregon Football Repository at FishDuck.com that we will build with enough support. It will be a gift to all Oregon fans!
Learn more by clicking here.