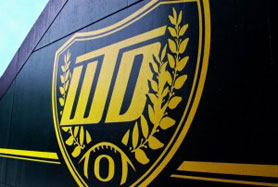 Win The Day.  It's the mantra of Oregon Football – brought aboard by Chip Kelly the day he became head coach.  According to Kelly, that mantra is not just a slogan or some abstract idea, it's a culture.  To have that culture sustain itself, it needs what Kelly refers to as "culture keepers", players who help the legacy of that culture to survive.  What Oregon Football's culture is about pre-dates Win The Day, Chip Kelly, or any members of the roster.   So where did that culture come from?
Last February, I had the privilege of sitting down with Oregon legend Cristin McLemore for a One-on-One interview.  During our interview, he touched on a topic that began with his freshman class; an idea that was integral to the transformation of the program and led to that legendary 1994 season, one that is still practiced today.  The idea of "Culture Keepers", which has had many versions of its name yet the same idea, was one where the upperclassmen held the underclassmen to a high standard, and when those underclassmen came of age, did the same for those who came after them.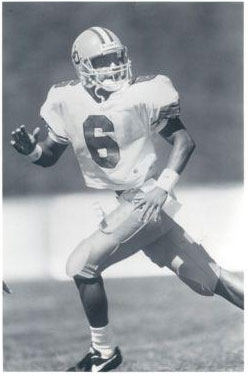 When the Ducks started the 1993 season by losing their first four games, the players came together, agreeing to set aside their background and cultural differences, uniting one family in Oregon Football, using the mantra that McLemore described as, "we either fall, or we ball."
These were the origins of a culture that led to the legendary 1994 team – one that gave Oregon fans "The Pick", a Rose Bowl appearance, and the first conference title in 37 years.
That culture continues today, leading to a run of success that has elevated the Ducks from a bunch of Oregon Unknowns to one of college football's elite.

Want to Write about Oregon Basketball?
We want to add just a few volunteer writers who wish to have fun writing about Oregon Basketball-the Mens and/or occasionally Womens too!
We teach you everything, and have incredible editors who make us all look great.
This will be the most epic Basketball season at Oregon–be a part of the fun! Contact Josh at jddw2@yahoo.com for more information.