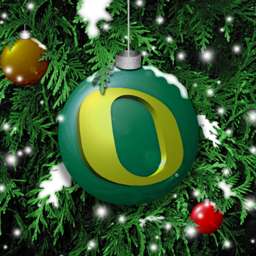 After another fascinating season for the University of Oregon athletic department, 2013 seems primed for success. Teams are filled to the brim with young talent, locked-up coaches, and deep pockets. With football, basketball, baseball and softball on the rise or near the top, a few breaks along the way could yield a national championship for any sport.
Here is my wish list for Oregon, as the holidays collide with us yet again.
Five-star talent for Dana Altman
Men's basketball, after an unprecedented run under Ernie Kent, had fallen flat under the watchful eye of the former Kamikaze Kid. When Dana Altman came over from Creighton in 2010, it signaled a new era for the team. Altman — short on flash, but high on effort and fundamentals — has been better than advertised. His squads have outperformed any expectations that were placed upon them.
This has come despite an unparalleled amount of transfers, defects and those with a bad attitude, requiring the clearing of dead wood.
Altman has been straddled with one-year wonders, five-stars transferring out, and under-sized leftovers. If Altman can snag a couple elite players — and his success in two and a half seasons can't hurt those chances — then Oregon could really be onto something special. Altman is without a doubt a top-ten coach in the country. His 54-30 record at Oregon is nothing short of a miracle. Give him some true talent that sticks around and watch what could happen.
2010-like health for Football team
One thing has always separated ten-win seasons for Oregon from seven-win seasons: injuries. When healthy, Oregon has had the talent to be a top-ten team for the last decade. Injuries have been the downfall (except for the 2004 season, when an opening game loss to lowly Indiana derailed the entire season). In 2007, an unusual amount of injuries cost Oregon a sure-fire Heisman and Natty appearance.
The 2012 squad, while not suffering the same amount as 2007, surely faced a rash of injuries mid-season that would have haunted a lesser team. The defensive line and secondary were hit the hardest, with up to eight starters missing action at the same time.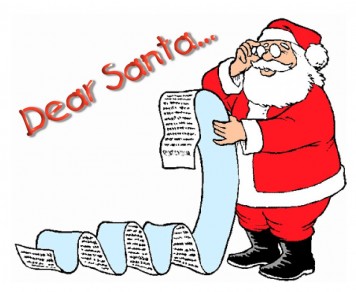 The magical run of 2010 was also one of the healthiest squads Oregon has ever had. No major injuries equaled no losses.
The 2013 team figures to be the most talented team Oregon has ever put on the field. From returning talent to the likely debut of Mr. Everything, Thomas Tyner, Oregon is a healthy season away from a return the national Championship.
Oh, well…health and…
One more Chip Kelly train ride
If recent rumors are true, Chip may…MAY…be leaning towards staying at Oregon for one more year. If this is true, we are absolutely heading towards the most hyped season in the school's history. With all due respect to Mark Helfrich — the likely next in line — next season just has a different feel with the visor still in tow.
With a seasoned Mariota, a determined DAT, proven receivers and a young, nasty D (not to mention a favorable schedule), 2013 could be the perfect way for Chip to leave Eugene…with a national championship.
Northwest dominance
Nothing in the sporting world, short of a national title, can beat the feeling of dominating your rival(s). For Oregon, that means Washington and Oregon State. In football, the Ducks have not lost to a foe from the Northwest since the injury-riddled, 5th-string quarterback fiasco that was the 2007 Civil War. Five straight seasons of loss-free bliss over the cougs, dawgs and rodents.
While Oregon may be viewed as the spoiled older brother amongst the four schools, there's no denying where the talent really lies. Keeping the tradition going, with another strong year against those three, can only be good for the school.
Academic success
At the end of the day, all the kids that make up our favorite school are still students. Having these young men and women graduate and find success in the real world not only benefits them, but the school as well.
We all love the University, not just the teams. There's a certain pride that alumni and non-alumni fans have in the school. Let's hope these youngsters keep their eyes on the prize, and put school first. We need more Noble and Pulitzer Prize winners, more neuroscientists, and more leaders.
In all, my list is simple. To all of you, thank you for reading, and have a wonderful holiday season!
For those of you not easily offended, have a Merry Christmas! For those that are…Merry Christmas as well.

Joel Gunderson grew up in a small town, where the only thing he did for fun was worship the Oregon Ducks. He later moved to Eugene, where he studied journalism at the U of O. After working in radio, he married the woman of his dreams and settled down. Joel now spends his days studying Journalism and the fine world of grammar, all the while worshiping the ground that Charles "Chip" Kelly walks on! Follow him on twitter @gundy85
SIGN UP for the New FishDuck Commenting/Posting System!
The first step toward some big additions to the site is moving away from the Disqus system, to our own new commenting/posting system for the great discussions below the articles.
It takes a minute is all, and will allow us to continue our amazing discussions of Oregon Sports in a new format that will allow more flexibility over time as we add features.  Sign-up now!  
Mr. FishDuck