There is nothing civil about the Oregon-Oregon State game.  For years it was the game that decided which team had the honor of not being the worst in the Pac-8.  Then, during the early years of the Pac-10, it was the game that showed who was the premier program in the state.  Now it's . . . just kind of sad.
Ducks and Beavers could be considered David and Goliath, except that David had a slingshot, rocks, God on his side, and a big, slow opponent.  Nowadays, the Civil War is more like whipping cream v. the mixer.  It's the game that Duck fans look forward to with a lusty "YESSS!" — the Beaver fan sees it in a slightly different way.
Trust me, women have said "No" to me a hundred times but it's never made me smile like that does, every time I hear it.
This year's game has a different feel to it than has the game the last couple of years.  Likely neither team deserves a shot at a BCS game.  Oregon is coming off a bad performance at Arizona.  Oregon State is coming off a performance so epically bad that Washington quarterback Cyler Miles has a Heisman campaign.
But don't for a moment believe that nothing is at stake Friday night.  It's a classic battle of Good v. Evil.  It's Joey Harrington v. Chad Veintiseis in a Row.  It's Mom and Apple Pie v. Evil Stepsister and Brussels Sprouts, it's Eugene v. Corvallis, for cryin' out loud!
Look, for people who may not be all that familiar with the Willamette Valley's two homes of higher education, here is a list of things to do in Eugene.
Air Tours, Bike Rentals, Bike Paths and Cycling, Birding, Camping, Dune Buggy Tours, Hiking, Horse Trails, Horseback Riding, Mountain Biking Trails, Mountain Biking Guides, Mountain Gondola, Sandboarding, Skiing and Snowboarding, Tours and Guide Service, Tree Climbing Guides, Wildlife and Animal Viewing.
Here is the same list for Corvallis:
But all absolute truth aside, I must say that I admire the Beavers' loyal fan.  He is having a big reunion this Saturday and I might just drop by the phone booth it's being held in and tell him as much.
So what's going to happen under the lights of beautiful Autzen Stadium on Friday night?  I consulted a prominent prognosticator and here was his answer . . .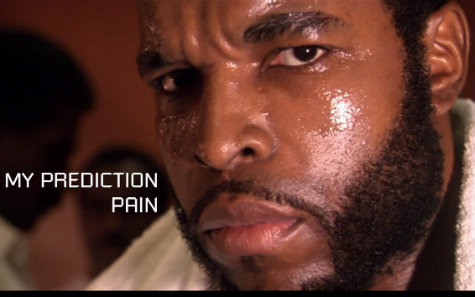 And I would tend to agree.  Can I get, from the congregation, one last time for the regular season, a
"GO DUCKS!"