National Letter of Intent day has come and gone.  How your Webfoots fared depends on who you ask.  National publications list Oregon's class in the 22-26 range.  Those posting on Oregon message boards rank the class anywhere from "The bestest class in the history of classes, sure Hall of Famers every one," to a class on par with the likes of ITT Tech.  I don't want to say that Oregon fans are divided, but this was a composite portrait taken not long ago.
But the first Wednesday in February, NLI Day, shines a bright light on colleges across the country.  From perennial power Alabama, whose Head Coach went to church on Wednesday morning . . .
. . . to Tosh Lupoi's next employer taking a more direct approach . . .
. . . each school has it's own recruitment personality.
I don't want to say that Chris Peterson took advantage of his former employer when he filled out the Huskies' 2014 recruiting class, but he did change the logo on Washington's helmets to . . .
And I don't want to say that Colorado struggled during this recruiting cycle, but the Recruiting Special for GoBuffs Magazine had this on it's cover . . .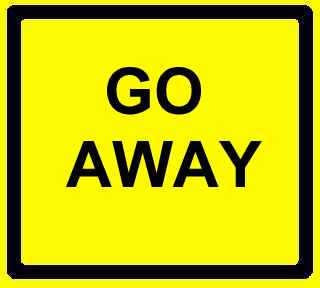 It pains me to say that USC might be recognizing that they made a questionable hire with their new guy.  But when you tour the Hall of Legends on campus and see the portraits of Head Coaches such as Jeff Cravath, John McKay and John Robinson,  you don't expect this to be the picture appearing right after Lane Kiffin.
Finally there's Oregon State.  There's a lot that I don't want to say about Oregon State. In fact, it would be best if none of us had to say anything ever again about OSU.  If the Pac-12 was the Daytona 500, Oregon State would be the Prius Pace Car.  Two laps and out of the way.  But I have to give the little Cletuses credit this year.  Their class, usually just rank, was actually ranked 11th in the conference this year.  It must have been the new recruitment ad campaign.
It would be nice if recruiting was honest, forthright and a process that takes somewhat less time than a Presidential campaign.  High school seniors would tour facilities in an atmosphere free of pressure, and make a choice based on which school could best meet their needs.  But I guess that wouldn't be fair.  Everyone would end up at the same place.
Win Ducks Win!
Top photo by www.awfulannouncing.com

CAN YOU HELP US?
The pictures you see of the Ducks on FishDuck.com come from professional photographers that must be paid! Please donate through one click so we have pictures from all the games this fall to use through the year. All previous donations helped to pay our big Web Developing bills recently, and I do appreciate it.
Our staff and the photographers who have thousands of dollars invested into their equipment to provide the high quality pictures do sincerely thank you.   Charles Fischer