This recent trend of athletes not signing LOIs is happening in order to keep options open to the player.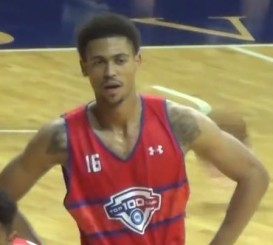 "Me and my family decided we are not going to sign the National Letter of Intent, but it's guaranteed we're going to Oregon," Dorsey said. "We just decided as a family – came together – and we're not going to do that."
Why?
"Signing that means you can't get out of it if anything bad happens," he said.
According to Samia Dorsey, Tyler's mother, "It was a family decision, we just decided it'd be best, just in case a coach leaves, he has the opportunity to re-evaluate that decision, so he's not stuck. He loves the school, but he built a relationship with (coaches) Altman and Stubblefield, so if they would leave, you don't know who's coming in… it gives you an option."
There is a risk to the players who don't sign LOI. The school, after an NLI is signed and processed, is required to provide an athletics scholarship for the athlete for a minimum of one year, provided the student meets the academic requirements to attend the school and the school is able to honor the scholarship without going over scholarship maximums. The specifics of the scholarship vary by sport and division, but for D-1 football that is a full scholarship. Without the LOI, the school could, potentially sign other players. This is why this option to accept a scholarship but not sign an LOI is a risk elite players like Smith and Dorsey are willing to take, but most incoming recruits are not.
Top Photo from Video

Want to Write about Oregon Basketball?
We want to add just a few volunteer writers who wish to have fun writing about Oregon Basketball-the Mens and/or occasionally Womens too!
We teach you everything, and have incredible editors who make us all look great.
This will be the most epic Basketball season at Oregon–be a part of the fun! Contact Josh at jddw2@yahoo.com for more information.