A New GIF! The No. 1 Rule for the No-Huddle in Zombieland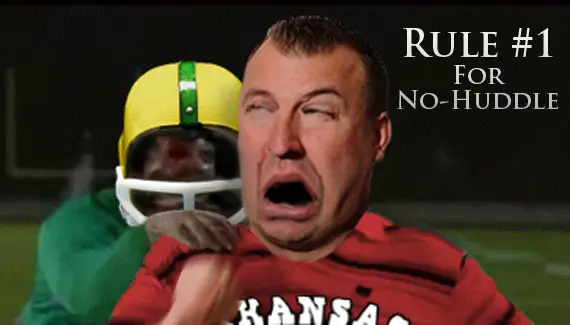 This is the second GIF from FishDuck.com and Glenn Hanna, commenting about college football.  This week we see the Arkansas coach, Bret Bielema, learning the No. 1 rule for both surviving against the No-Huddle and in Zombieland.
Check back, as we intend to have more "Fun with GIFs" as the season progresses!