View all FishDuck.com GIFs here
The #1 Rule for the No-Huddle in Zombieland
By Ed Ouellette (Technical), Glenn Hanna (Technical), Graham Nelson (Creative)
The Arkansas Football Coach learns the #1 Rule for survival with the No-Huddle and in Zombieland.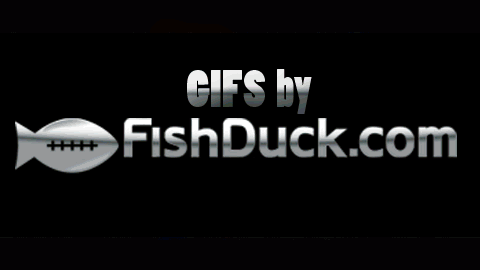 Go on, share this gif:
click in the box to select, then right click in the box and select "copy" to add it to your clipboard. Then paste into your post, widget, forum or webpage.
Want to be notified when we release another GIF? Join our mailing list, follow us on Twitter, like us on Facebook or subscribe to our RSS feed.
Want to join the FishDuck.com GIF team or have an idea for a GIF? (Click here)
Announcements
Want more humor? Click here to watch Glenn's video on the FishDuck video archive.
Please consider donating to offset the costs of the FishDuck.com. You can donate here.
FishDuck.com is also looking for an official sponsor for the GIF page. Interested? Please contact our staff at gifs@fishduck.com.
Look for new FishDuck football video analysis every Tuesday, starting August 27th.
The FishDuck.com GIF Team

Glenn Hannah
Glenn grew up in North Bend and moved to Eugene in 1998. He has been a video editor for 11 years and has most recently edited video for Oregon's longest interception record-holder, Ken Klein. Glenn also has a knack for Photoshop. Glenn currently attends the University of Oregon majoring in Economics and minoring in Computer Science. Glenn talks about the Ducks year-round online and collects score predictions for each game and posts them to his blog,
duckahead.com
.

Graham Nelson
Graham is a Eugene native and graduate of Sheldon high school. After serving four years in the Marine Corps, Graham moved back to the Eugene area and is currently pursuing a degree in graphic design.

Kim Hastings
Kim Hastings is a 1984 graduate of Northwest Christian College. He cut his journalistic teeth as sports editor of a paper in his home town of Fortuna, CA, and, later as a columnist for the Longview Daily News in Longview, WA.He saw his first Oregon game in 1977 and never missed a home game from 1981 until a bout with pneumonia cut his streak short in 1997. He was one of the proud 3200 on a bitterly cold night in Shreveport, Louisiana in 1989 for the Independence Bowl, and continues to be big supporter of Oregon sports. He is an active participant on the various Oregon Ducks messageboards as "TacomaDuck."

Mathew Topolewski
Mathew recently graduated from the University of Oregon with a major in both English and Cinema Studies. Growing up he played Hockey his entire life, and was able to reach the Junior A level of play his Freshmen year of college. He therefore not only has an intense passion for sports, but has a unique understanding and appreciation for all athletes.
Charles Fischer
Charles Fischer has been an intense fan of the Ducks for thirty years and has written reports on football boards for over a dozen years. Known as "FishDuck" on those boards, he is acknowledged for providing intense detail in his scrimmage reports and in his Xs and Os play analyses. He and his wife Lois, a daughter, Christine, and their dog (Abbie) reside in Eugene, Oregon, where he has been a financial advisor for 30 years serving clients in seven different states. He does not profess to be a coach or analyst, but simply a "hack" that enjoys sharing what he has learned and invites others to correct or add to this body of Oregon Football!
See More...