ESPN Charlotte 730 AM host Chris Allison sat down with FishDuck.com's Bob Rickert for an in-depth look at Oregon's challenges in the Final Four against North Carolina.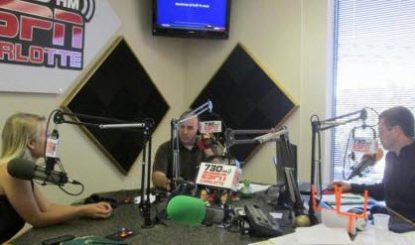 Allison is a long-time friend and former colleague of Rickert. They used this opportunity to renew their friendship and to discuss the upcoming big game. Bob is known for offering more of an analytical approach to basketball due to his many years of covering the Ducks and Blazers in Portland. Hence we have learned an enormous amount in the last two weeks.
You have read many of Bob's observations … now listen as he shares some thoughts about this game and our beloved Ducks to thousands of Tar Heel fans in Charlotte, North Carolina.
Enjoy!
Charles Fischer

Want to Watch Oregon Games on your computer?
If you do not get all the channels that have the Oregon Football games, or simply want to be able to watch the game over again as you don't have the space in the DVR to hold all the games?
Contact me by email: charles@fishduck.com and I can help.  We have fans across the nation and internationally watching the games 24/7/365 and I wish that for everyone.  Charles Fischer