ESPN Charlotte 730 AM host Chris Allison sat down with FishDuck.com's Bob Rickert for an in-depth look at Oregon's challenges in the Final Four against North Carolina.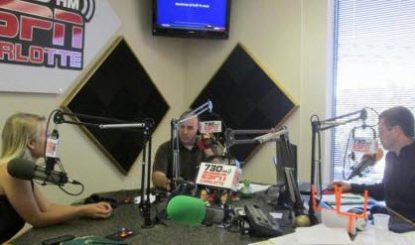 Allison is a long-time friend and former colleague of Rickert. They used this opportunity to renew their friendship and to discuss the upcoming big game. Bob is known for offering more of an analytical approach to basketball due to his many years of covering the Ducks and Blazers in Portland. Hence we have learned an enormous amount in the last two weeks.
You have read many of Bob's observations … now listen as he shares some thoughts about this game and our beloved Ducks to thousands of Tar Heel fans in Charlotte, North Carolina.
Enjoy!
Charles Fischer

Charles Fischer has been an intense fan of the Ducks, a season ticket holder at Autzen Stadium for 33 years and has written reports on football boards for over 23 years. Known as "FishDuck" on those boards, he is acknowledged for providing intense detail in his scrimmage reports and in his Xs and Os play analyses. He and his wife Lois, have a daughter Christine, reside in Eugene Oregon, where he was a Financial Advisor for 36 years and now focuses full-time on Charitable Planned Giving Workshops for churches and non-profit organizations.
He does not profess to be a coach or analyst, but simply a "hack" that enjoys sharing what he has learned and invites others to correct or add to this body of Oregon Football! See More…
BIG, BIG Changes at FishDuck!

Mr. FishDuck, where are all the daily articles?
Answer: Go read this article right here for learning about the transitory period we are in.
Do sign up for our Newsletter to let you know when Mr. FishDuck has written an article and for his spicy not-for-public commentary. Newsletters begin in mid-October!
Do Register to Post Comments! 
It takes a minute is all, and will allow us to continue our amazing discussions of Oregon Sports. Register here… 
Our 29 rules about posting a comment at FishDuck can be summarized to this: 1) be polite and respectful, 2) keep it clean for the grandchildren reading, and 3) no reference to politics!
Easy-Peasy!