Our beloved Ducks put so much into their sports while at Oregon, but the transition to building a career after college is what the Oregon Athlete Foundation strives to help with. Join us on July 13th at a dinner with the Oregon Athlete Foundation. You may have noted this announcement before, and I personally would like to urge you all to attend or donate below to this worthy cause for our beloved Ducks.
The $100.00 ticket/donation for the event helps you learn more about all the different ways the OAF supports former UO student-athletes, including the Spread Your Wings job program. Part of the donation will also go to the Haloti Ngata Family Foundation, which supports communities and worthy young men and women looking to attend college.
There will also be an auction benefiting both foundations to help kids in the communities and our former Ducks who have competed and graduated from Oregon. It will be emceed by former Duck and current announcer Mike "Jorgy" Jorgensen, and guest speakers will include former Duck stars Luke Jackson and Liz Brenner, as well as Haloti Ngata, who will be performing the traditional Tongan war dance, which will be a memorable event!
The first annual Spread Your Wings Dinner/Auction benefiting the Oregon Athlete Foundation and Haloti Ngata Family Foundation will be Friday, July 13th from 6pm to 9pm at the Embassy Suites in Washington Square in Tigard, OR (9000 SW Washington Square Rd., Tigard, OR 97223).
Sign up here, bring some friends and reserve a table! If you cannot come, but love the causes as I do, donate now and help the kids and our beloved Ducks here. To learn more about the Oregon Athlete Foundation, their impact and all the famous Ducks associated with it, check out their website here. You can learn about the Haloti Ngata Family Foundation's good works here.
Reserve your seat and donate now!
Charles Fischer   (FishDuck)
Eugene, Oregon
(If you would like to sponsor any of our events or have any questions, please contact the OAF Executive Director Jeff Eberhart at (541) 954-1603).
Top Photo provided by OAF at the Oregon Spring Game with a flock of former Oregon players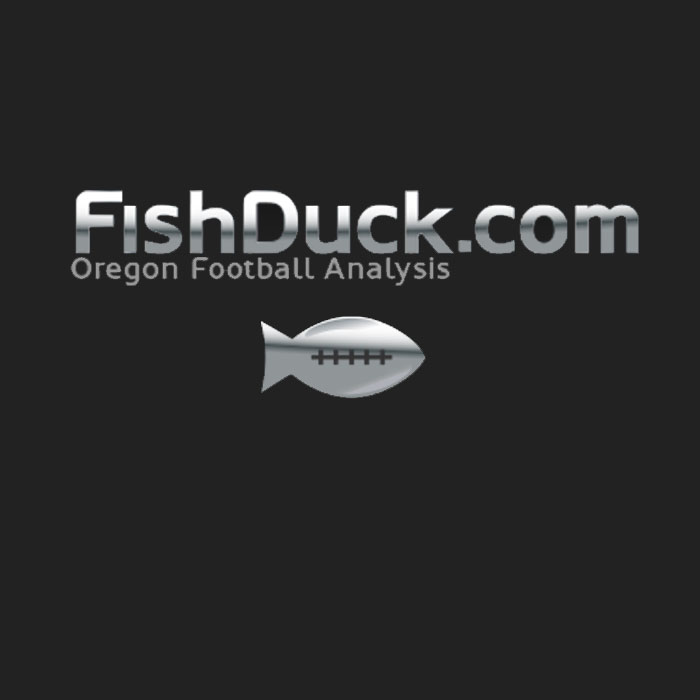 Charles Fischer has been an intense fan of the Ducks for over thirty years and has written reports on football boards for over 20 years. Known as "FishDuck" on those boards, he is acknowledged for providing intense detail in his scrimmage reports and in his Xs and Os play analyses.
He and his wife Lois, a daughter, Christine, and their dog (Abbie) reside in Eugene, Oregon, where he has been a Financial Advisor for 34 years serving clients in eleven different states. He does not profess to be a coach or analyst, but simply a "hack" that enjoys sharing what he has learned and invites others to correct or add to this body of Oregon Football! See More…
A Clean Site … no Ads!
With the transition to the new format on the site to better serve mobile users–the ads would have been pushed to the bottom and cease to become a relevant revenue source.  So we don't have any!
This site is now GUARANTEED TROLL-FREE and AD-FREE, which makes it the cleanest site out there! Do donate a few bucks when you can, as it is so nice to not have the distracting ads present.