About seven years ago a doctor told me that I should have a colonoscopy pretty soon.  Since soon is subjective I haven't had one done yet.
If she is walking around in there I don't want to know.Today, though, is a unique day.  I have espn.com on auto refresh to stay up to date on any facts.  I have a… ahem… competing site on auto refresh to stay up to date on any rumors.  I'm slowly driving myself crazy.  And it's all because of a man that I've never met.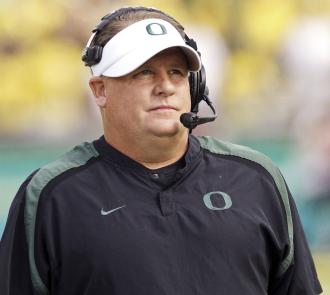 You see, fans around the country think that we love Chip because he wins.  Heck yeah, that's part of it.  Who wants to be mediocre (would someone turn off that infernal barking)?  They think that we love Chip in spite of his peculiarities.  Things like closed practices, abrupt answers to stupid questions, giving short shrift to those who believe because they are donors that he should carry their golf clubs.
They are wrong.  Oregonians (and Duck fans smart enough to be Duck fans even if they live outside of Oregon) are a peculiar lot ourselves.  We love Chip because of his peculiarities.  We love his unique brand of courtliness.

We love his play cards.
We love going for two.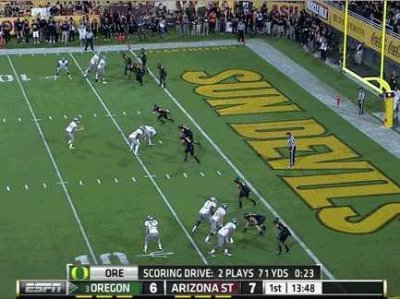 We love everything about Duck football right now.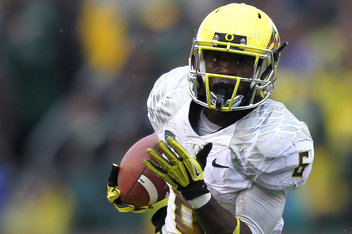 That's why I have this annual introspective day.  What can I do to keep the winning alive?  Could I offer to come to Chip's house sometime this summer and varnish his deck?  Or maybe he wants  something a bit more…personal…painful.  Say the word Chip, and I will let a doctor, who hasn't even taken me to dinner, perform medical acts of infinite humiliation on my person.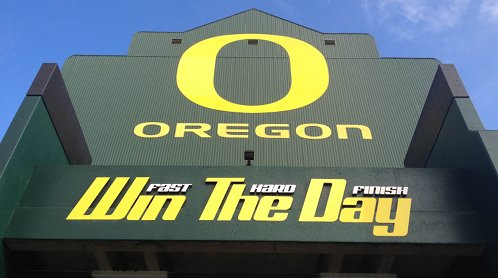 Just don't leave me.
Kim Hastings
Tacoma, Washington

Visit our Sister Site, the new Our Beloved Ducks Forum!
This new forum that is unlike anything you have ever seen between our civilized discussion, (NO TROLLS ALLOWED) complete directions available for easy usage and the delivery of all Oregon Sports News.  (That last part is a gradual transition up to Spring Football)
Go to the forum where we delve into today's article and so many more topics and the nuances within them over there.
We have a topic post begun over at the forum for today's article; it is a free site and offers more opportunity for the exchange of opinions on all the Oregon Sports subjects of the day. (And there are some very cool features!)
An introduction article about the new forum is right here.