I am going to start a movement to ban alcohol at NCAA Selection Committee hotels in the future.  The obviously liquored-up 2013 committee placed Oregon in the 12 spot in this year's bracket, a spot normally reserved for SUNY/Stony Brook, IUPUILSMFT. and Washington.  The Ducks victory over Okie State, though not unprecedented (especially this year), was a statistical anomaly.  Since the current seeding system was put in place 12/5 has played 112 times.  In 87 of those occasions, coming into this year, the 5 has proven victorious.  What the Ducks accomplished was admirable and to win it going away made it just that more succulent.
In fact, 12 over 5 is a big deal, and always has been.  Let's look back:
(12) Harry Truman v. (5) Thomas Dewey:  Jay Bilas called this one for Dewey after the erudite New Yorker with the creepy porn 'stache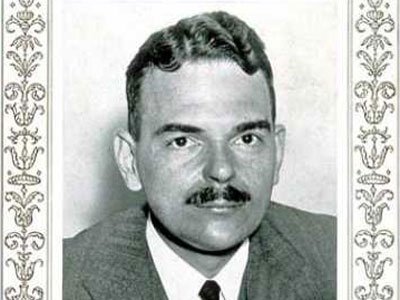 went into the 4th quarter with a lead.  Dewey went back on defense pounding himself on the chest after hitting a couple of three-balls and it looked like the rout was on.  Harry Truman, though, gave 'em hell and declared "The Ball Stops Here."  It did. Dewey went cold, Huey and Louie were unable to pick up the slack, and the Kansas haberdasher went on to victory.  Truman went on to defeat the University of Japan later.
(12) American Colonialists v. (5) Great Britain:  It looked like home court was all that the 12th seeded American Colonialists had going for them in this 1776 first round game.  Great Britain had more firepower, more resources from deep pocketed alums and really cool uniforms.
Unfortunately for coach King George III, the colonialists prevailed.  Only because coach George was also the primary booster was he able to maintain his position as Coach For Life.  Colonial team captain George Washington carved up the defense with deft shooting and an indomitable desire to see his face on money.  The colonialists followed up this victory by pounding the same opponent 36 years later.  Francis Scott Key sang the national anthem before that game, since he was the only one that knew the words.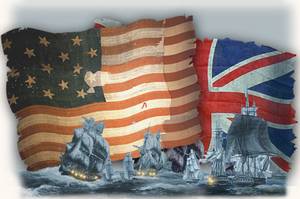 (12) David v. (5) Goliath:  1020 B.C was the first year that Marv Albert called NCAA tournament games.  His first assignment was this matchup.  David, second-team All-Judean, was seemingly over-matched at Valley of Elah Stadium.  Goliath, a superb rebounder and post-up machine figured to win this one easily and go on to face Samson in the third round (then called the second round before play-in games became first round games.  There will be a quiz later.)
But young David could really shoot the rock.  That ability, along with the outstanding coaching that he received from God, carried the day.
Will Oregon/Oklahoma State go into the annals of history the same way these other upsets did?  Well it should!  After all, we're only little Oregon and they're BIG BAD Oklahoma State!  Ha!!!
Go Ducks!
Kim Hastings is a 1984 graduate of Northwest Christian College. He cut his journalistic teeth as sports editor of a paper in his home town of Fortuna, CA, and, later as a columnist for the Longview Daily News in Longview, WA.
He saw his first Oregon game in 1977 and never missed a home game from 1981 until a bout with pneumonia cut his streak short in 1997. He was one of the proud 3200 on a bitterly cold night in Shreveport, Louisiana in 1989 for the Independence Bowl, and continues to be big supporter of Oregon sports. He is an active participant on the various Oregon Ducks messageboards as "TacomaDuck."
Comments Below the Articles are BACK!
You can comment below articles again here at FishDuck, and if you were signed up before–it will work.  Everything is still on file, so join the fun!
Do remember to follow our rules, as that has not changed.  All our rules can be summarized to this: 1) be polite and respectful, 2) keep it clean enough for a 10 year old grandchild to read it, and 3) no reference of any kind to politics. Easy-peasy!
Articles will be published on: Sunday-Monday-Wednesday-Friday.  Look for them!