Hello friends. It's good to talk with you again. As most of you know, I retired from FishDuck.com some time ago. I am enjoying the warm weather in my retirement community. The neighbors speak with an accent, making communication difficult. But that will come with time.
Not long ago I was reading a magazine someone had smuggled, via their rectum, into the retirement community. In it, I read "Corvallis Makes List of Drunkest Towns in America at No. 20"
Well sir, I couldn't let such a thing go unremarked upon! Corvallis! You as a city must …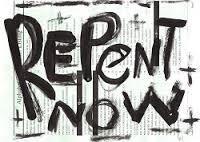 What? You think I'm suggesting Corvallis sober up? On the contrary! The last time I was in Corvallis this was my lunch …
No, I am here to tell the good people (should any be found) of the City of Corvallis that you can do better. 20th place! Hell, no! You can be Top 15! You can be Top 10! There's no reason you can't win the prize! Make Ireland look like a bunch of teetotalers. Make Pullman look Amish!
How can Corvallis do the Watermelon Crawl up the drunken ladder to national prominence? It won't be hard. Just follow a few steps as laid out at the last FishDuck.com staff convention in Fiji.
1. A New Name for Reser Stadium: We came up with a number of good ones. MD 20/20 Field. Thunderbird Coliseum. But we settled on:
2. A More Accurate "Brand" For Your Cheerleaders. The Ducks have the market cornered on class and pure beauty.
So Corvallis has to make their own way toward the image they truly wish to portray.
3. A New Mayor: Since this is an election season, what better time to burnish Corvallis' reputation as the Beer Fart Capital of the Pacific Northwest?
But mostly, Corvallis, remember this.
Top photo by epodunk.com
(Really, it was. How rich is that?)
Kim Hastings is a 1984 graduate of Northwest Christian College. He cut his journalistic teeth as sports editor of a paper in his home town of Fortuna, CA, and, later as a columnist for the Longview Daily News in Longview, WA.
He saw his first Oregon game in 1977 and never missed a home game from 1981 until a bout with pneumonia cut his streak short in 1997. He was one of the proud 3200 on a bitterly cold night in Shreveport, Louisiana in 1989 for the Independence Bowl, and continues to be big supporter of Oregon sports. He is an active participant on the various Oregon Ducks messageboards as "TacomaDuck."
Daily Articles NO MORE on FishDuck
Please see this explanation right here… and to learn about the impact of FishDuck on so many–check the summary right here.
Our 32 rules can be summarized to this: 1) be polite and respectful, 2) keep it clean, and 3) no reference of any kind to politics. Easy-peasy!
Take note though, there are NO STRIKES, NO WARNINGS, and NO SLACK given. Violate the rules and you are gone, as this is what the 99% who post superb comments want. (The Ban could be for weeks, months or permanent)
For the 1% out there who do not have impulse-control … as you write your comment that violates our rules, ask yourself, "is this worth getting banned over?"
FishDuck members….we got your back.  No Trolls Allowed!
New at FishDuck? Learn about the site right here!